BBVA formally presented its new brand identity and logo, following the announcement to employees on the coming change two months ago.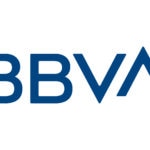 Today's unveiling underscores BBVA's aim to deploy a unique value proposition and a consistent customer experience, which powered by technology and data will help customers in all their financial management.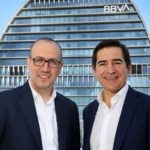 Carlos Torres Vila and Onur Genç, with BBVA's new logo.
While the bulk of the physical changes will be seen over the coming months, BBVA has already swapped out the logos in around 1,000 of its offices globally - including its headquarters in Madrid, and visible locations like Mexico City and Buenos Aires. The changes will happen at a much faster pace in the digital platforms.
The new unified global brand has been especially designed for the increasingly digital world in which BBVA operates. It is an example of the values of BBVA as well, in particular of the 'We are one team' value, which emphasizes the importance of the Group's employees and their commitment to the project. The new brand also reflects the bank's purpose: to bring the age of opportunity to everyone.
While the new logo retains key elements of the old one - specifically the color and the use of capital letters - the new font and design work have more versatility in the use across digital channels and platforms.
This change also supports BBVA's commitment to offer its customers global products and services - similar to that of digital companies across the world - under a one-time development process, which allows for worldwide collaboration, resource prioritization, faster speed to market and customization for specific local market dynamics.
But there are other critical reasons for the change too, as BBVA CEO Onur Genç told the company's 125,000 employees. "There are clear benefits to this change. The first benefit is about continuing to build digital capabilities - but what does this mean? We have this vision: we have to move as a bank, from an infrastructure provider around money to a global digital financial advisor," he said.
BBVA Executive Chairman, Carlos Torres Vila, said: "We are immersed in an unparalleled revolution, a digital and data revolution.
"In the digital world, what matters the most is the customer experience. We have focused on developing a more meaningful value proposition, which will help people and companies in their lives and in their businesses in order to make better financial decisions."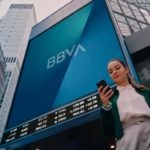 BBVA has today formally presented its new brand identity and logo.
By moving to a unified brand across all its footprint, which will be delivered during the next six to twelve months, BBVA also involved its colleagues and customers, with almost 4,800 consumers' surveys sought during the construction stage.
Just considering offices, BBVA has more than 8,000 around the world - from branches to corporate buildings - all of which have multiple logos inside them that need changing. And some of them - for example in Mexico City and Buenos Aires are hundreds of meters tall and in huge letters. The BBVA Tower in Mexico, for example, is 235 meters tall.
Then there are the digital domains, with around 3,000 applications and platforms used by customers and clients around the world - all of which need re-coding to incorporate the new logo and brand style.
Rob Brown, Global CMO at BBVA, said: "Logistically, this is a huge task - but worth every second of time it will take.
"The change we are unveiling today is at its heart about signifying the future direction of BBVA. It's about unifying the way our clients see us at a global level - whichever country you are in BBVA now looks, feels and sounds the same. And that's so important because fundamentally our commitment is to deliver the same world-leading products and services to everyone, no matter where they live."