In less than a year, BBVA has issued one million Aqua cards in Spain. This groundbreaking system, which eliminates data from the plastic and uses dynamic CVV, is expanding rapidly in Latin American subsidiaries. Mexico, Peru and Colombia already have the first features.
Aqua has become the most widely contracted card of all the ranges offered by BBVA in Spain: while at the beginning of June of this year more than 700,000 of these cards had already been issued in our country, just two months later, it has already surpassed one million.
BBVA has sought to emulate this success globally and is bringing the most characteristic security features of this new payment model, based on a dynamic CVV and the elimination of card numbering and expiration date, to different countries. This model, which moreover is made with recycled materials, is being adopted at an extraordinarily fast pace. In Mexico alone, more than one million cards have been issued since its launch in June. In Peru and Colombia, dynamic CVV has been established and data-free cards will be introduced in the coming months.
"In addition to renewing our cards´ value proposition, with Aqua we are unifying our customer´s mobile experience in all our geographical areas," explains Jorge Moreno, BBVA´s Head of Digital Payment Solutions. "And we are proud to see that, while respecting the differences between countries, this new generation of cards has been launched faster than we had expected."
This speed has been possible thanks to the reuse and evolution of software, components and developments, a strategy that allows BBVA to go from global to local, and vice versa, more efficiently, taking advantage of learning on a global scale.
From the beginning, the conceptualization of Aqua's new value proposition was worked on globally with local teams," adds Jorge Moreno. "This allowed us to work in parallel with greater capacity and to reuse designs and developments."
The project to implement this new payment experience is in different phases depending on the country. In Spain, the great reception of Aqua, which was designed to complement other cards, has led to customers being offered the option of replacing their main model with Aqua at the time of renewal.
In Mexico, the number-free card is already available to new customers and will gradually replace other debit and credit cards at the time of renewal. Thanks to these innovations, the number of new customers signing up for the mobile channel increased by 7% from June to July, bringing an increasing number of customers into the digital world. In September, BBVA Mexico will also promote the sale of these new cards for both customers and the open market.
For its part, BBVA Peru has implemented the dynamic CVV and is working to renew the mobile experience and launch number-free cards before the end of the year.
In Colombia, PANs and expiration dates will be kept for the time being, but the CVV has been removed from the card and the dynamic one has been launched. In future releases, a completely new card will be issued as in Spain.
Always faithful to the model of creating global synergies while listening and adapting it to local characteristics, BBVA will continue to study this innovative payment model in the other countries where it is present.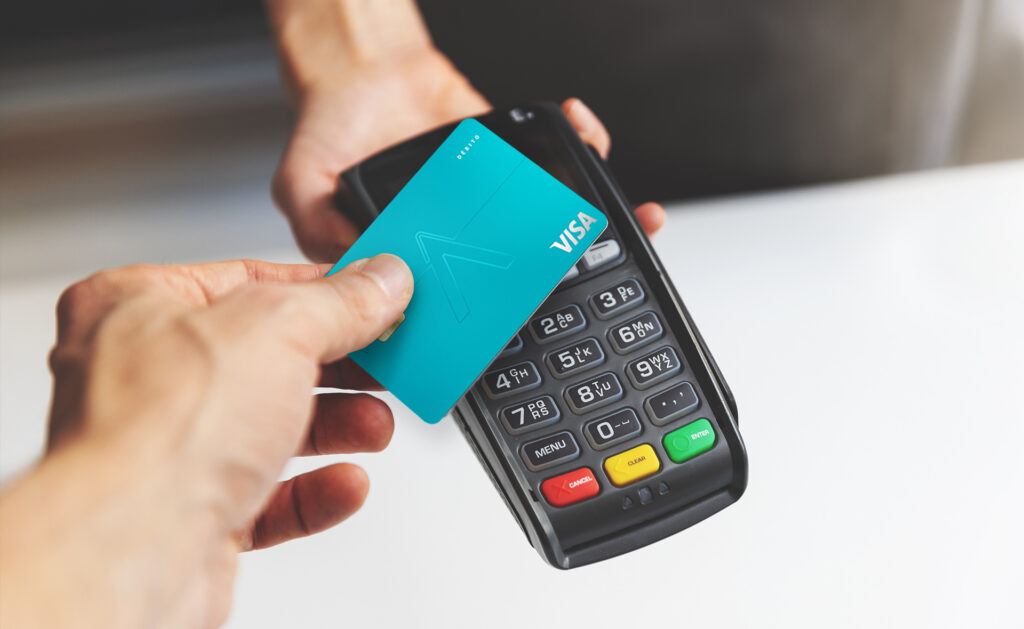 Customer demands
The idea for Aqua is the result of active listening to customer demands. BBVA conducted research to discover areas for improvement in the use of cards, and the most requested features by customers were greater security, planning, expense control and the ability to carry out more transactions with their cell phones.
The bank's response was to develop Aqua, a new generation of bank cards that remove the PAN number and expiration date, thus preventing others from using them in case of loss or theft. Aqua also replaced the card's CVV with a dynamic CVV that changes randomly in the BBVA app every few minutes, reducing fraud and increasing security in e-commerce purchases. In addition, Aqua gives customers greater control to perform certain security actions, such as temporarily turning off the card if necessary, and reinforces authentication in online transactions.