BBVA Francés seeks to capitalize on the improving prospects of both Argentina's economy and financial system to grow. To underpin the company's growth, BBVA Group's Argentine subsidiary has announced that it is preparing a capital increase through the issue of up to 95 million new shares, equivalent to about $500 million at today's prices.  This transaction will be offered both on the Buenos Aires Stock Exchange (BYMA) and as an ADS through the New York Stock Exchange (NYSE).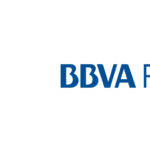 The expansion was already approved during BBVA Francés' Annual General Meeting, held on June 13.
This capital increase is not tied to any corporate operations underway in Argentina at this time.  However, the funds raised could also be used to finance potential non-organic growth opportunities in the country, if the bank determines that such investments have a strategic and economic fit from a shareholder value creation standpoint.
Besides BBVA, Morgan Stanley, Citigroup and Credit Suisse have been appointed joint bookrunners. In accordance with the provisions of the General Companies Law, current BBVA Francés shareholders will be conferred pre-emption rights. The pre-emption right amounts to 1 new share for each 5.6 existing shares, up to a maximum total amount of 95 million new shares.
BBVA Francés will kick-off a roadshow this week to present the operation to the investment community in Argentina, United Kingdom, United States, Brazil and Chile.
According to March 2017 data, BBVA Francés is Argentina's fourth private bank by volume of assets.   It has 2.4 million customers, 252 offices and more than 6,200 employees.  From a macroeconomic point of view, Argentina has a positive outlook.  After the 2016 recession (-2.3% fall in GDP), the economy is expected to grow at around 3% in 2017 and 2018. From a financial system perspective, credit is expected to grow significantly, and the financial system will possibly undergo a consolidation process.