BBVA and IDB strengthen their partnership in Latin America
The Inter-American Development Bank (IDB) and BBVA today announced they will expand their partnership to collaborate in various fields related to banking in Latin America.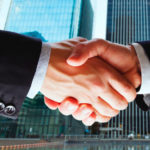 BBVA Executive Chairman Francisco Gonzalez and IDB President Luis Alberto Moreno signed a memorandum of understanding that opens a new chapter in their institutions' long-standing relationship. The agreement also includes the Inter-American Investment Corporation, part of the IDB Group.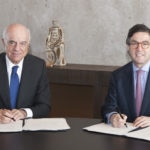 BBVA and the IDB are committed to continue working together in areas such as:
Regulation: Follow-up of regulatory trends in the financial systems IDB's Member Countries
Innovation and technology: Collaboration in information-dissemination technology platforms, innovation in financial products with high social impact or technological content.
Corporate Social Responsibility: Social impact investment and entrepreneurship, promotion of best practices, financial education, sustainability of financial intermediaries, promotion and development of micro financing activity.
Business: Promotion of foreign trade financing and capital markets in Latin America.
Project development: Co-financing of infrastructure projects, exploring direct and pass-through funding lines.