​BBVA joins Capital and Credit Risk Manager, the Singapore-based trade finance platform
BBVA has recently joined the Singapore-based Capital and Credit Risk Manager (CCRM) platform as a full member bank. CCRM is a Digital Market Place providing a secondary market for trade and working capital risks, owned by Tin Hill Capital and supported with a grant from the Monetary Authority of Singapore (MAS) Financial Sector Development Fund.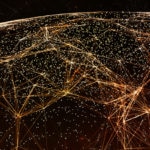 The trade finance asset distribution business helps improve portfolio risk and efficiency by releasing liquidity, as well as enhancing service to clients. The market-place model of participation of the different financial entities in the platform facilitates benchmarking and negotiation and will help create a sufficient critical mass in this secondary market.
This innovative electronic platform will improve the efficiency of trade asset distribution, provide transparency to the market, and make it easier for a broad range of investors, such as private insurance companies and mutual funds, to access trade markets.
Adapting to new technologies is being internalized by the teams and now forms part of our DNA as an organization"
This step is closely linked to BBVA's digital strategy to actively participate in the FinTech ecosystem and drive innovation to explore new digital solutions. It also develops the Trade Finance business.
"There is no doubt that we are still at an initial phase in the development of these new ways of understanding the business", states Daniel Berenguer, Executive Director of Global Trade & International Banking Digital Sales and Platforms at BBVA. There are some challenges that have to be resolved, such as its general adoption by the market, financial institutions, funds and insurers; but it is undoubtedly a significant step forward in the right direction for the management of the business in the future. But what is already a reality - and this how we feel it in our organization - is that adapting to new technologies is being internalized by the teams and now forms part of our DNA as an organization", claims Berenguer.