BBVA places a 1.75 billion dollars senior non-preferred debt issuance registered in the US
BBVA has placed a 1.75 billion dollars senior non-preferred debt issuance registered with the United States SEC. The issue was divided in two tranches, one maturing in four years, of which 1 billion dollars was placed, and the other maturing in six years, with a placement of 750 million dollars. Both tranches have an early redemption option one year earlier.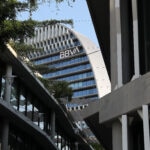 The high demand has allowed the placement price of both tranches to be lower than the starting price. The four-year tranche was placed at the U.S. Treasury rate plus 230 basis points (versus an exit price of +250 basis points). The six-year tranche was placed against the US Treasury rate at a spread of 270 basis points (versus an exit spread of 290 basis points).
By type of investor, fund managers stand out, having subscribed 38% of the total issue. Geographically, the US investor has been the majority, subscribing 39% of the total.
This is the fourth time BBVA has launched this type of issue, which is registered in the United States, thereby allowing investors from the U.S. and the rest of the world to participate. The issue is part of this year's funding plan and is consistent with strenghtening compliance with MREL regulatory requirements.
The underwriters are BBVA, Bank of America, Citi, Deutsche Bank, Goldman Sachs, JP Morgan, Morgan Stanley and TD Securities.
Thus far in 2022, BBVA has made two public debt issues: a non-preferred senior debt issue for a total of 1 billion euros and a preferred senior debt issue, in two tranches, for a total volume of 1.75 billion euros. It has also made several private issues of senior preferred debt, for a total amount of 965 million euros.