Sending money to friends and family just got faster, more convenient, and a lot more personal. A new online app-based (iOS and Android) service called Tuyyo, launching Monday and powered by BBVA, will upend the $73 billion annual market for remittances to Latin America and the Caribbean from the United States. Globally, the remittance market is set to exceed $600 billion this year and reach close to $629 billion in 2018.
In the initial phase  Tuyyo will operate in the U.S., offering big benefits for both senders and receivers.
By eliminating the need for money transfer agents to be involved, Tuyyo offers almost instantaneous transfers and far more convenient access to the funds, while minimizing the costs involved.
- Download here the app: iOS | Android
Tuyyo will also enable senders to include a message with the notification of the remittance, so they can ensure their friend or family member sees the love as well as the money coming in. In later phases, it is planned that this message service will expand to include voice and video messages, ensuring the remittance process can properly reflect the reasons people send money across the border.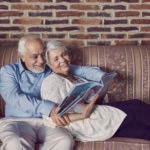 Tuyyo enables senders to include a message with the notification of the remittance.
Future services
Tuyyo is piloting the service with money transfers from the U.S. to other countries, where the average amount sent by workers in the U.S. is about $1,900 per family per year. Initially, Further evolutions include being able to offer insurance or micro-financing solutions.
- Download here the app: iOS | Android
Sending money abroad is often a critical means to help loved ones pay for core expenses back home. BBVA Research has shown housing and health costs are the most common expenditures of remittance funds, followed by education, paying off debts and starting a business.
"People feel a strong sense of duty to help out their families," said Derek White, Global Head of Customer and Client Solutions for BBVA. "This is one way to say, 'We still love you even if we can't be together right now.'"
With Tuyyo, users can:
Send money 24/7
Beneficiaries can pick up the funds quickly
Beneficiaries can retrieve funds in whatever way is convenient: ATM pickup, bank account and cash pickup locations
Minimize the costs involved in receiving money - either those charged by money transfer agents or due to travel costs to collect the funds.
BBVA participates in the digital remittances sector through BBVA Transfer Services (BTS), which boasts a robust network of partner banks and paying agents, and leveraging its relationship with BBVA Bancomer, Tuyyo can address two common complaints heard from recipients:
Inconvenience in picking up money during regular business hours from paying agents
Delays that occur between the time money is sent and when it's available for spending
Tuyyo gives recipients free, 24/7 access with no need for a bank account or ATM card. Tuyyo recipients can expect to access their money soon after it is sent.
The first transfer will only include the FX costs, but be free of any fee. After which there will be a flat fee of $5.49 plus the FX rate applied when sending money. First time users in Mexico will have to pay a one-off visit to a BBVA Bancomer branch to verify identify, and will be shown how to use the service during that visit after which they simply have to enter a code into any Bancomer ATM to withdraw their funds.
"With traditional remittance providers, the money has to go through a series of different agents before it gets to you," said Gabriel Palafox, chairman of BTS. "Because Tuyyo runs on the BTS rails, the app allows the sender to actually just move the money directly to the payment locations - this increases speed and maximizes convenience."
- Download here the app:
Tuyyo is a service provided by BBVA Transfer Services, Inc., licensed as a money transmitter (NMLS ID: #937914) by the New York State Department of Financial Services, licensed by the Georgia Department of Banking and Finance, License Number 42938, licensed as a foreign transmittal agency by the Massachusetts Division of Banks, License/Registration Number FT937914, licensed as a money transferor by the Rhode Island Division of Banking, and licensed in all other states, as required.