BBVA leads first sustainable revolving credit facility in Italy with Hera
Drawing on its skills, knowledge and experience as one of the most active banks in the sustainable finance sector, BBVA has been selected by Hera to help in the structuring and execution of the first RFC (revolving credit facility) loan in Italy. This is the first sustainable operation of these characteristics in the country. BBVA has acted as the sustainable agent, leading the operation valued at €200 million.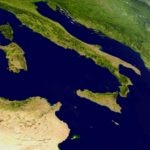 The syndicated loan refinances Hera's existing bilateral facilities with the four banks participating in the transaction, including BBVA. In addition, in line with the growing European trend toward the development of green instruments, the new facility benefits from a price adjustment mechanism linked to the progression of three sustainable indicators: reduced CO2 emissions; increased waste recycling and reduced energy consumption. The sustainable indicators are verified by the environmental consulting firm Vigeo-Eiris.
This financing comes within the Pledge 2025 announced by BBVA at the beginning of this year in which the bank committed itself to mobilize €100 billion in the fight against climate change and to drive sustainable development.
BBVA, a leader in sustainable finance
BBVA has the capability, knowledge and experience to provide its customers with top-quality advice on sustainable finance solutions in both bonds and loans, and is playing a key role in developing both markets.
In the green loans business, in which BBVA has been a pioneer and is a fundamental driving force, the bank closed 2017 as the most active entity worldwide, with a total of 11 operations in Europe and Latin America for clients from various sectors and is the undisputed leader in Spain.
The bank has been the most active bookrunner in the green bond market in Iberia in 2017 and is a global benchmark after advising, placing and structuring green bonds for clients from different sectors in Mexico, the U.S. and Europe, in local currency as well as in euros and dollars.
About HERA
HERA S.p.A. is one of the largest multi-utilities in Italy. It focuses mainly on the environment (waste management); water (aqueducts, sewerage and purification); and energy (electricity, gas distribution and sales, energy services) sectors. Since its incorporation, sustainability has played a central role in its strategy. HERA has been publishing a Sustainability Report since 2002. Sustainability and the environment have always been key for HERA where they strive to be innovative. This has also been the case for them in the financial sector, where they issued the first green bond in Italy in 2014.