BBVA leads the world's first green syndicated financing in term loan format
Yesterday, Tradebe obtained the world's first green syndicated financing in term loan format, for a total of €265 million. The transaction was signed by 11 national and foreign financial institutions with strong oversubscription under BBVA's leadership as Facility and Green Agent, Coordinator and Sole Bookrunner.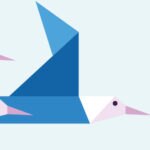 Green loans are gaining traction as an alternative source of funding, at a time when the importance of environmental sustainability is becoming increasingly evident. This financing is Tradebe's main source of corporate funding and provides the company with the ability to comfortably fund general corporate needs, together with its future mid-term growth plan, combining organic growth with selective acquisitions.
The facility has been structured as a green instrument in accordance with an assessment by Sustainalytics, an independent global provider of environmental, social and governance (ESG) research and ratings. Sustainalytics' review was based on Tradebe's sources of income which are derived from recycling and energy recovery activities, and considered to have a positive environmental impact.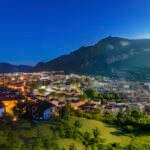 BBVA, a global leader in green financing
BBVA expects to see growth rates in the green loan market similar to the ones achieved in the green bond market a few years ago. That it is why it seeks to promote and facilitate sustainable investments, which are set to become increasingly relevant within the investment criteria of the banking sector.
The green loan market is expected to draw growing interest from issuers and financial institutions, as they continue to pursue increasingly demanding quantitative and qualitative sustainability goals.  BBVA believes in this booming financing market and expects to play a leading role in it.
About Tradebe
Tradebe provides leading environmental services in the United States, Europe (Spain, United Kingdom and France) and Middle East (Oman) and fuel storage terminal services (Port of Barcelona Terminal). Following the recent acquisitions completed in the US, the revenues of the company amount to c. 500M€ with more than 2,150 employees and 85 sites distributed worldwide. The current green funding falls within the Tradebe's social corporate policy and its commitment to sustainability, the mitigation of environmental impact, the protection/preservation of natural resources and the provision of premier and innovative environmentally-friendly services that contribute to a sustainable growth.