In April, BBVA signed a $100 million green loan agreement with Acciona to partially fund solar and wind projects in Chile. This is the second-ever green loan secured by a Spanish company; both have been made by BBVA.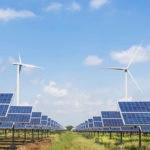 The long-term loan has been structured as green instrument in accordance with the certification issued by Vigeo Eiris - a leading global provider of independent research into the environmental, social and governance (ESG), and ethical performance of companies - and in consistency with the Green Bond Principles.
Acciona is one of the global leaders in sustainability and has made a name for itself promoting the development of renewable energies, infrastructures, water and services with a clear long-term focus. This financing scheme is part of the company's strategy to participate in the financial mechanisms that recognize and certify the sustainability of companies and their projects.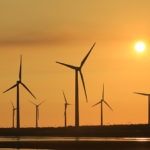 BBVA expects green loans to grow at a rate comparable to that of the green bond market in recent years. For that reason, it seeks to promote and facilitate sustainable investments, which are set to become increasingly relevant within the banks' investment criteria.
BBVA expects green loans to grow at a rate comparable to that of the green bonds
The green loan market is expected to start drawing more and more interest from issuers and financial institutions, as their quantitative and qualitative sustainability-related goals also increase. BBVA believes in and is committed to this booming financing market and aims to play a leading role in it.