BBVA names David Puente as global head of Client Solutions and Ricardo Martín Manjón as global head of Data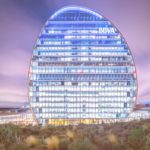 David Puente, who joined BBVA in 2004 and at present leads the global function of Data, will replace Derek White as global head of Client Solutions. White will leave the Group to pursue new professional challenges.
"I can only thank BBVA for all the great things I have learnt and that we achieved over these past three years," said Derek White. "Now the time has come for me and my family to return to the U.S. after 14 years outside our home country."
David Puente will lead the area that drives transformation of the customer value proposition, including global product and design, customer experience and omnichannel relationship model. In his new role David Puente will report to BBVA CEO Onur Genç. Puente was named global head of Data in March 2017, and prior to that he had been head of Business Development Spain, amongst other responsibilities at the Group.
"I am thrilled to take on this new role and continue to build on the foundations that Derek and the global and local teams have created for this function," said David Puente.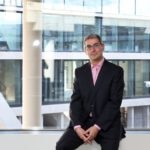 David Puente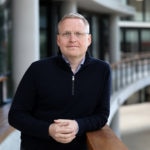 Ricardo Martín Manjón
Puente will be replaced by Ricardo Martín Manjón as global head of Data. Martín Manjón has been the global head of Data Strategy & Data Science Innovation since 2017 and in the past, he worked in different roles at BBVA, including head of Digital Transformation at BBVA Spain between 2013 and 2016. At his new role Martín Manjón will report to BBVA executive chairman Carlos Torres Vila.
BBVA created the global function of Data just over two years ago to accelerate the Group's transformation into a data-driven organization. Since then, the area has strengthened the Group's data governance model and has implemented a global initiative to multiply the advanced analytics capabilities to build data-driven products, services and processes. It has also created and spread a data culture across the Group.
"Data is essential to fulfill our purpose: to bring the age of opportunity to everyone," Martín Manjón said. "Through data we can help people and companies make better financial decisions in their lives and businesses."