BBVA releases the online report 'BBVA in 2015', covering financial and non-financial information on the Group
BBVA moves ahead in its transformation process, or "transformation journey", with the publication of its online annual report BBVA in 2015 covering all the financial and non-financial information on the Group. Following the approval of the 2015 annual accounts at the Annual General Meeting, the bank provides its shareholders and investors the most relevant information from the year in an innovating digital format. With a modern design and the latest trends in navigation and usability, the report presents the bank's strategy and covers all the year's management information in a simple and intuitive manner.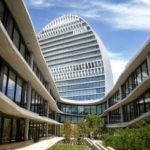 The report starts with a summary video that introduces the transformation journey the Group initiated during the year. Next, Group Executive Chairman Francisco González presents his letter explaining the bank's solid results in 2015, a year characterized by organizational change and the definition of six strategic priorities for the Group. He also refers to the consolidation of Group's responsible banking model.
The report is organized into several different levels of information, allowing the reader to decide how much detail to read without having to go through the entire document. With a scroll down navigation and multiple interactive audiovisual elements, the first page shows a global view of the year's main milestones; the Group's purpose; the most relevant information from the results by business area, and the bank's stakeholder groups.
The following levels, which can be accessed through the report's menu, offer detailed information on BBVA's strategy, corporate governance and the Group's performance in the broadest sense. Without a doubt, it provides all the financial and non-financial information of interest to the bank's shareholders and investors, with the possibility of easily sharing its content, extracting data series and downloading the report in PDF format.
The report is available in English and Spanish on both BBVA's corporate website and its shareholders and investors website.