BBVA sells more than 10 million units via digital channels in H1-18
BBVA's efforts to foster product sales through its digital channels have been well received by customers. Customer adoption of digital channels -and sales across these channels- have seen increasing growth month after month.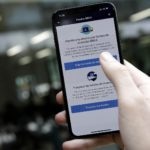 In the first six months of 2018, BBVA sold more than 10 million units through digital channels, almost two times the amount in the same period a year earlier. With this latest increase, sales via these channels accounted for 38.6 percent of total sales in the six months through June, compared to 22.4 percent a year earlier and 14.6 percent just two years ago.
Growth has taken place in all of the geographical areas in the Group. In Spain, 42.4 percent of the units sold in the  January-June period were through digital channels compared to 24.9 percent a year earlier. In Mexico the figure was 32.7 percent up from 15.5 percent, in Turkey 40.6 percent versus 32.1 percent, in the United States 21.7 percent up from 17.9 percent, and in Latin America 51 percent compared with 22.9 percent a year earlier.
The Group ended June with 25.1 million customers using digital channels, 20.7 million of whom use smartphones to interact with the bank. The bank's target is to have digital customers represent 50 percent of the total by the end of the year, and by 2019 to see mobile customers account for 50 percent of the total.
For BBVA, digitization is a mechanism to bring the age of opportunity to everyone. Accordingly, every quarter the bank improves the features and functionalities of its apps and creates new services to help users improve the decisions they make about their savings.
"It is the customer response that most encourages us to continue working along these lines," said Gonzalo Rodríguez, the global head of retail banking transformation at BBVA. "Customers who go digital are more satisfied and connect more with the bank."
The bank's efforts to improve have also been recognized by others. According to Forrester Research's 'The Forrester Banking Wave: European Mobile Apps – Q2 2018', BBVA Spain's app tops the European rankings with a score of 87/100. This is the highest ranking of the different studies of mobile banking apps in other regions that Forrester has carried out so far this year. Last year, BBVA obtained the top mark in the 'European Mobile Banking Benchmark' report by the same consulting firm.
This year's study focused on the "perfect balance between exhaustive functionality and excellent user experience" along with a "wide range of next-generation features and personal finance management tools". Notable examples include BBVA Valora, a house-hunting tool that allows users to compare prices and estimate related costs for both for purchasing or renting a home; and Bconomy, which allows users to preview their month-end financial status on the basis of recurring costs.