BBVA's mobile banking app has been named a leader in Europe. According to the report published today by Forrester Research, 'The Forrester Banking Wave: European Mobile Apps - Q2 2018' BBVA has the top-ranked app with an overall score of 87/100. Forrester assessed 12 mobile banking apps from top financial institutions on the continent. Garanti, BBVA's Turkish franchise, took the second spot in the same evaluation. BBVA also took the top spot in last year's analysis also published by Forrester.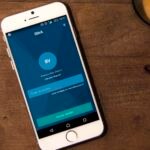 BBVA Spain's app took the top spot, according to Forrester's review, striking the "perfect balance between exhaustive functionality and excellent user experience," offering "stellar  functionality across all categories, and a wide range of next-generation features and personal finance management tools." BBVA received an overall score of 87 out of 100, leading with best-in-class functionality (97/100) and excellent usability. The European overall average stands at 68 points.
Derek White, BBVA's Global Head of Customer Solutions, said: "The recognition by Forrester that the BBVA Spain app is delivering the top mobile banking experience in Europe is a great demonstration of BBVA's strategic focus on making everything DIY-able for customers, clients and colleagues. It's also a tremendous result for our colleagues at Garanti (including best-in-class UX in Europe) who continue to deliver amazing things for their customers.
"Going forward we are looking at how we deliver more actionable insights for our customers and clients, helping them make their money and data work harder for them. Undoubtedly the key to this will be doing it in a way, and in a channel, that works for them.  And at the moment mobile is that preferred channel - so this accolade gives us a great bedrock to build on."
In this year's review, BBVA Spain's app earned the highest score (100/100) in three functional areas, confirming the bank's ability to quickly deliver solutions that allow customers to independently manage their finances. These areas were Self-service features, Assisted service features, and Marketing and sales.
In its report, Forrester notes that BBVA's best-in-class fucntionality includes BBVA Valora, which helps customers estimate the price of a property they are looking to buy and assess whether they can afford it. The report also mentions that BBVA makes it easy for customers to complete a wide variety of goals, such as estimating how much money a customer will have left at the end of the month.
Since its launch in July 2016, BBVA Valora has already processed over 2.7 million inquiries. In addition, 38.6% of BBVA's mortgage customers have used Valora. The service is already available in Mexico and will soon be rolled out in Colombia.
Leading institutions such as BBVA prioritize and bolster mobile initiatives and focus their efforts to address their customers' needs. The Forrester report states that mobile banking apps have become the touchpoint of choice for millions of Europeans when it comes to managing their finances, and as a result financial institutions are expanding the range of DIY products and services they offer. In fact, according to the report, mobile banking increasingly shapes customers's overall experience, and overall customer experience drives customer loyalty and revenue growth.
"BBVA Spain's app earned the highest score (100/100) in three functional areas"
For Forrester, BBVA's app also scored highest in the area of money management. The report states BBVA's Bconomy service provides a customer with a picture of their financial health and generates a personalized action plan to help them improve his financial well-being over time.
Finally, BBVA (BBVA Spain and Garanti) earned the highest score in the Marketing and sales category, thanks to its ability to display real-time and relevant personalized offers (of products and services), taking the customer's financial situation into account.
For BBVA, its Spanish app also stands out for offering a 100% digital onboarding process, one-click products and the possibility for prospective customers to open an account directly from the app itself.
Turkey's Garanti, also a leader
Garanti's app took second place in Europe with a score of 84/100 in this European evaluation, for "excellent functionality" combined with best-in-class UX.
Garanti is effective across the board, standing out in particular in money movement. The bank lets customers perform a wide range of money transfers and payments. In addition, most of these transactions can be carried out using the app's virtual voice-activated assistant, UGI.
The Turkish app helps customers quickly complete account service tasks such as temporarily locking a card, managing card withdrawal limits, setting up and managing alerts, disputing a transaction and reporting fraud.
Garanti also uses real-time decision engines to deliver contextual marketing messages. Finally, the report states that Garanti's strong navigation helps customers orientate themselves and find the information they are looking for (even when using voice searches).
Last year, the BBVA app was ranked first out of 53 apps in 18 countries in Forrester's report '2017 Global Mobile Banking Benchmark'. The Group also topped the rankings in Europe in the firm's 'European Mobile Banking Benchmark,' which analyzed 11 leading retail banks in the continent. It also came first for online bank services in the '2017 Online Banking Functionality Benchmark' report.
Increasingly independent customers
Advances in digitization have driven growth in terms of both the digital customer base and digital sales. At the end of March, BBVA already had 24 million digital customers - 25% more than a year ago – and 19.3 million mobile customers - up 43% from the same period the previous year.  Also, the development of DIY solutions has boosted digital sales across all BBVA territories, which currently account for 37% of the total. The group aims to have 50% of its total customer base made up of digital customers in 2018, and 50% of mobile customers by the close of 2019.
The analysis
In its assessment of the mobile banking apps for the 2018 report, Forrester used 35 functionality and 29 user experience criteria.  This year the report assessed the mobile apps for the following banks: BNP Paribas and Crédit Agricole, in France; Intesa Sanpaolo and Unicredit, in Italy; Bank Zachodni WBK and mBank in Poland; Barclays, Lloyds Bank and Nationwide Building Society, in the United Kingdom, Garanti in Turkey, and BBVA and CaixaBank, in Spain.