BBVA streamlines bank account switching for its customers in Spain with 100% online process
True to its commitment to deliver the best services to its customers, BBVA has become the first financial institution in Spain to roll out a seamless 100% online account switching process that allows customers to bring their bank accounts from other banks to BBVA. In most cases the process can be completed without any additional paperwork. The 'Cambio de banco (Switch Banks)' digital tool automates all the steps involved in the account switching process, including the updating of all direct debit, credit, and billing arrangements and shutting down the old account, in a seamless process that saves users the need to visit any branches of the BBVA or their former bank's networks.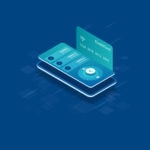 BBVA Spain customers can already conduct virtually 100% of their banking transactions using the bank's digital platforms. Now, new customers and BBVA customers holding accounts with other institutions who decide to use their BBVA account for direct debit or credit purposes, can use the 'Cambio de Banco' digital service on BBVA's website and mobile banking app.
This tool is one of the latest upgrades of this service, which the bank launched in early 2019 under the name 'Servicio de Mudanza (moving service)'. Since it debuted, BBVA's digital development teams in Spain have been hard at work to test and improve the tool's internal processes to saves customers the need to complete any further paperwork with their former banks.
Flexibility when switching to a new financial institution
'Cambio de Banco" is a one-stoxºp service that centralizes all options that customers' may need to consider when switching banks. It is the customer who decides what changes he/she is interested in making and when he/she wants to do it.
The user is presented with several options. The most complete option is setting up the BBVA account as the destination/source of all recurrent direct debits/credits, including payroll or pension payments and utility bills. In addition, it offers the possibility of transferring the entire balance from another bank account and closing the old account.
Once the customer makes up his/her mind, with his/her consent, it is BBVA that contacts with the entities originating debits/credits that the customer wants to start having credited/billed directly to his/her account, as well as with the bank were the former account is held. In most cases, the customer will not be required to perform any additional procedures.
Aggregate information from all bank accounts
People usually hold bank accounts in more than one financial institution. If the new BBVA customer decides not to close the previous account, he/she still can use the financial aggregator feature to allow the BBVA App to retrieve and display all relevant financial details, to render a more accurate overview of his/her financial standing. Currently, almost 200,000 of the bank's customers in in Spain use this financial aggregator feature.
This tool is also linked to BBVA Bconomy, a solution that automatically assesses customer's expenses and income to determine its financial health and provide him/her with a more comprehensive picture of their finances. The tool is also capable of identifying recurring charges and deposits to help customers keep their finances under control and avoid negative balances.