BBVA considers protecting the health of its customers and employees a priority, following the state of emergency declared in Spain due to coronavirus. For this reason, the bank recommends that customers do their banking on digital channels (the bbva.es website, the mobile app and BBVA Line) as well as with the more than 2,000 remote advisers. Specifically, the bank's app makes it possible to bank remotely easily and with total security, and offers an array of tools to help customers control their expenses and personal finances effectively. It is no surprise that for the third year in a row, Forrester Research named it the world's best mobile banking app in 2019.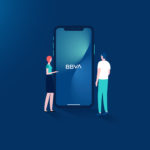 In its report, 'The Forrester Banking Wave™: Global Mobile Apps Summary, 2019', the consulting firm Forrester states that BBVA Spain's app "combines exceptional functionality with the best user experience." The report also points to "the app's relevant content, which goes from the simplest to the most complex scenarios in several steps, with a clear design. The app follows the principles of accessibility and helps customers in those services that wish to use it in a context of excellent privacy and security."
The article describes the main tools and features the app offers its customers. Thanks to the excellent navigation, customers can go through all types of products at a glance and keep track of their expenses and personal finances: accounts, investment funds, insurance, pension plans, deposits, etc.
Operations that you can do on the app
Accounts: You can do your regular operations (transfers, bills, payments, etc.) and check the details of your account activity. In addition, you can instantly open a bank account any time and anywhere with a free video call, your national ID/ foreign ID number and a selfie.
Cards: Check all information on your credit, debit and prepaid cards and your card activity. In addition, if you lose a card, you can deactivate it until you find it so that no one can use it. And you can select a specific amount for which you want to receive notifications when you make a purchase or withdraw cash with a card. Furthermore, with your card details, you can also operate on BBVA Line, identifying yourself with the card number and PIN.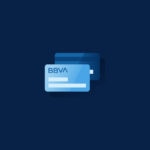 Savings and investment: On 'My Investments', you can check how your investments are doing in a single screen, and access the description of each product and your investment goals. You can also customize the products the app shows you and do monthly monitoring; buy and sell securities, and deposit or transfer money to or from your funds and pension plans. To help you with this, you have BBVA Future Planner, a tool to simulate the money you will need when you retire.
Debits and bills: You can pay your bills by direct debit and manage the payment of other bills. In addition, the Moving Service will help you transfer your bills and income to BBVA. And if you prefer, you can request the transfer of your account. All of this is simple and free.
Loan, mortgage and insurance information and simulators:
Loans: You will find all information on applying for a personal or automobile loan, which you can request on the app. In addition, you can access pre-approved loans, without having to provide any additional information or go to a branch to sign them.
Mortgages:  With a mortgage simulator you can calculate the amount of your mortgage and analyze which mortgage you can apply for based on your financial needs.
Insurance: If you already have insurance, you can manage your car, life, health or home insurance policies. If you do not, you can use a simulator to choose the type that best suits your needs.
Solutions for the self-employed, SMEs and companies
If you are self-employed or a business owner, on BBVA's app you can track all of your transactions, apply for loans, check your accounts, cards, POS terminals and get information on loans and credit to have everything under control at a glance.
On the website, SMEs and companies can open an account specifically for their business activity and start to operate instantly. From there, on the BBVA Net Cash app they can take care of their financing needs in a single click, and do their regular transactions. At the same time, they can transfer money from the accounts they have aggregated at other banks on BBVA One View, the smart aggregator for businesses.
Everyday operations and online payments
Mobile payments: You have several options to pay for your purchases with your smartphone. Select yours and enjoy all of its benefits. The payment takes place instantly. It's convenient and safe because you instantly receive a notification with the details of your purchase if you activate the notification service on the app. You can also use Apple Pay, Samsung Pay and Google Pay.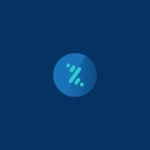 Online payment with Bizum: Bizum is the mobile payment solution among banks that had six million users in Spain at the end of 2019. Apart from paying another smartphone on the Bizum option of the app, with BBVA Cashup  you can do so instantly without leaving WhatsApp or other messaging apps you are using to chat with family or friends. You just need the cell phone number or select it from your list of contacts. This way you can pay for your part of dinner or split a present instantly, even if you don't have cash with you. It's as simple as sending an emoji and you don't need to know your contact's account number. You can even pay several people at once to share expenses.
Mobile cash: This allows you to send money to a third party, whether or not they are are BBVA customers. You will receive an SMS with a password to use to withdraw cash with the card at a BBVA ATM. You can also send money to yourself to withdraw cash from an ATM without having to use a card, by texting a password to your cell phone number, or generating a barcode that will be read by the ATM.
Streamline your paperwork
Your other banks: With the aggregation service you can connect your other banks in Spain. You can check information on your account balances, your cards and your other financial products -- all at a single glance. You can also transfer money between accounts from the biggest banks just as securely as when you do your transactions at BBVA.
Request foreign currency and pick it up at any branch you want. You will receive a text message when the branch has your request ready. With Remote signature,  you can sign your contracts on your smartphone in a legal and secure manner. And keep a copy of everything. With Virtual correspondence you can check, print and save the documents that the bank used to mail by post in your app inbox.
Predicted activity: In this section you can view a prediction of your financial activity in the coming months at a single glance in order to keep better track of them and check them in a convenient and accessible manner. You will see a summary of your most frequent expenses and income from the month based on your account history. They are displayed in a calendar, so you can get an idea of how your month will end.
How to contact BBVA on the app
'BBVA Contigo' Adviser. A financial expert and their entire team will always be available to answer your questions and offer you solutions. If you press the option "Identified Call" on your app, the adviser will know that it's you and will contact you.
My conversations:  It is a secure and private space where, once you are registered on the app, you can contact your adviser in a convenient and practical manner.
Nearby branches and ATMs: Find the branch and ATMs closest to your search. When you select the location, you will be able to see the hours and ATMs. You will also be able to see if the branch is accessible and if it's closed for any reason.
BBVA Chatbot is a virtual chat assistant —Bibot— based on artificial intelligence that helps you operate and manage your day-to-day finances.
Experiences and services on the app
Program your account allows you to program certain operations on the app using six simple rules. They are operations that customers used to do manually, which now automate the management of their finances. The latest update to this has been the ability to make extraordinary contributions to individual pension plans with the money managed from the card rounding-up rule, and the ability to use credit cards to apply the rules.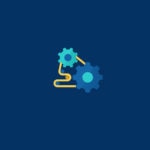 BBVA Bconomy is a feature that allows you to find out and rate your financial health. It offers customized plans to improve your savings and create the financial cushion your need. The tool measures the evolution of your income and expenses, level of savings,  amount spent on housing, or level of debt. The option 'Your financial freedom' tells you the number of months you can go without receiving any income. BBVA Bconomy also includes tools to manage and keep track of finances: My daily banking, My budgets and My goals.
BBVA Invest is a financial advisory service that allows any bank customer, regardless of their knowledge, to receive recommendations on the product that best fits their risk profile.
Baby Planner is a tool that is available for both customers and non-customers that will save those thinking about adding to their families a lot of calculations, as it offers estimates of how much basic equipment will cost for the new family member (crib, stroller, etc.) as well as the monthly expenses. It is also capable of calculating the financial impact these expenses will have on the parents' finances. For example, how shorter hours or taking leave will affect you financially.
My Trips allows you to group together all the expenses from a trip and create budgets easily and also offers you financial solutions during a trip.
With BBVA Valora you can find out everything about your home. Discover how much it's worth, negotiate the price of the home you want and find out how much you need to cover the mortgages. BBVA Valora is the ideal tool to help users resolve these issues, as it accompanies users in all stages of the search for a home, both as a purchase and as a rental. Meanwhile, BBVA Valora Coches is the banking sector's first tool that provides highly relevant information on used vehicles, and aims to facilitate users' decision to buy or sell (for both customers and non-customers).
Furthermore, if you are a customer and have an Android or Apple smartwatch, you can have the bank on your watch. BBVA has an app specifically for this device that allows you to check your overall position, the aggregated balance in your accounts, as well as the details on all products.
BBVA customers use the app more than 70 million times per month
The number of times customers use BBVA Spain's app continues to increase every month. By the end of 2019, customers had used the bank's mobile tool more than 73 million times per month. This represents a 26 percent increase compared to December 2018.