BBVA supports Red Eléctrica de España in obtaining its first green credit facility
BBVA has acted as a Green Agent for a green credit in the amount of 800 million euros for Red Eléctrica España S.A. ("REE"). This is the first syndicated green revolving credit facility in Spain, and also the first of its kind in the electric utilities sector.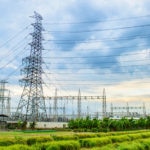 The special feature of this credit facility is that its conditions are linked, not only to the credit profile of Red Eléctrica, but also to the performance of the company's environmental, social and good governance parameters. This is the first time such a feature has been included in Spanish finance.
The transaction includes a mechanism whereby the interest margin is adjusted depending on the performance of the company's ESG rating (Environmental, Social & Governance), which in this case will be assessed by the independent environmental provider Vigeo Eiris.
Red Eléctrica is a company with firm convictions and commitments to environmental and social issues and good governance. The inclusion of a mechanism of this type, in cooperation with BBVA, aligns Red  Electrica's sustainability goals with the possibility of achieving better financing conditions. This represents a new landmark in the Spanish and European market within the new trend in green or sustainable finance.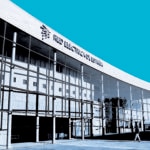 Red Eléctrica de España Headquarters. - REE
BBVA, a leader in sustainable finance
The struggle against climate change and the transition to a low-carbon economy present a major challenge to society, in which financial institutions play an important role. Already, some European financial institutions are working individually to integrate social and environmental considerations into their strategies and business models. BBVA is already a reference in this field.
The bank has the ability and the knowledge to provide its clients with superior advisory on sustainable financing solutions, both in loan and bond format, and is playing a key role in the development of this market. The Bank has been the most active Spanish bookrunner in the green bond market in 2016 and is already a leading player in the booming green loan market, having closed different landmark transactions in 2017.
About Red Eléctrica
Red Eléctrica, through its environmental policy and its commitments to biodiversity and Climate Change, demonstrates its commitment to sustainable development and the conservation of biological diversity. Red Eléctrica's commitment to sustainability is aimed at contributing to economic, social and environmental development, as well as promoting progress and social well-being in those areas where the company operates; having been recognised in 2017 by the Dow Jones Sustainability Index (DJSI) as a world leader in sustainability in the Electric Utilities sector and also becoming the leader of the Utilities supersector, which includes the electricity, gas and water sectors.