BBVA celebrated its third annual Values Day under this year's theme, 'united by our values'. The event provided the bank's more than 125,000 employees the opportunity to reflect on and cultivate the BBVA corporate values and behaviors. The activities and workshops organized for this year's event — unavoidably marked by the COVID-19 pandemic — were moved into a virtual environment, which was available to employees during the days leading up to the event.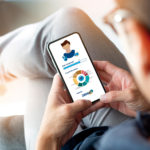 The various activities, celebrated across 19 countries in the bank's footprint, were planned to reinforce BBVA's values and how they can be applied during a typical workday. The bulk of the workshops took place throughout the actual day and encouraged employees to conceptualize solutions to proposed challenges and reflect on real-world situations where they may have used these values to create a positive impact. More than 80,000 employees connected at some point during the day to take part in the activities on offer.
Both executive chairman Carlos Torres Vila and CEO Onur Genç were on hand to participate and used the occasions to present the third annual ViVa awards to those employees who exemplified the BBVA values with their actions and attitudes. BBVA's executive chairman began his presentation by thanking the bank's employees for their hard work and selflessness during the pandemic, particularly, "those heroes in the branch offices who throughout the crisis provided and continue to provide frontline essential service, even when the pandemic was at its peak."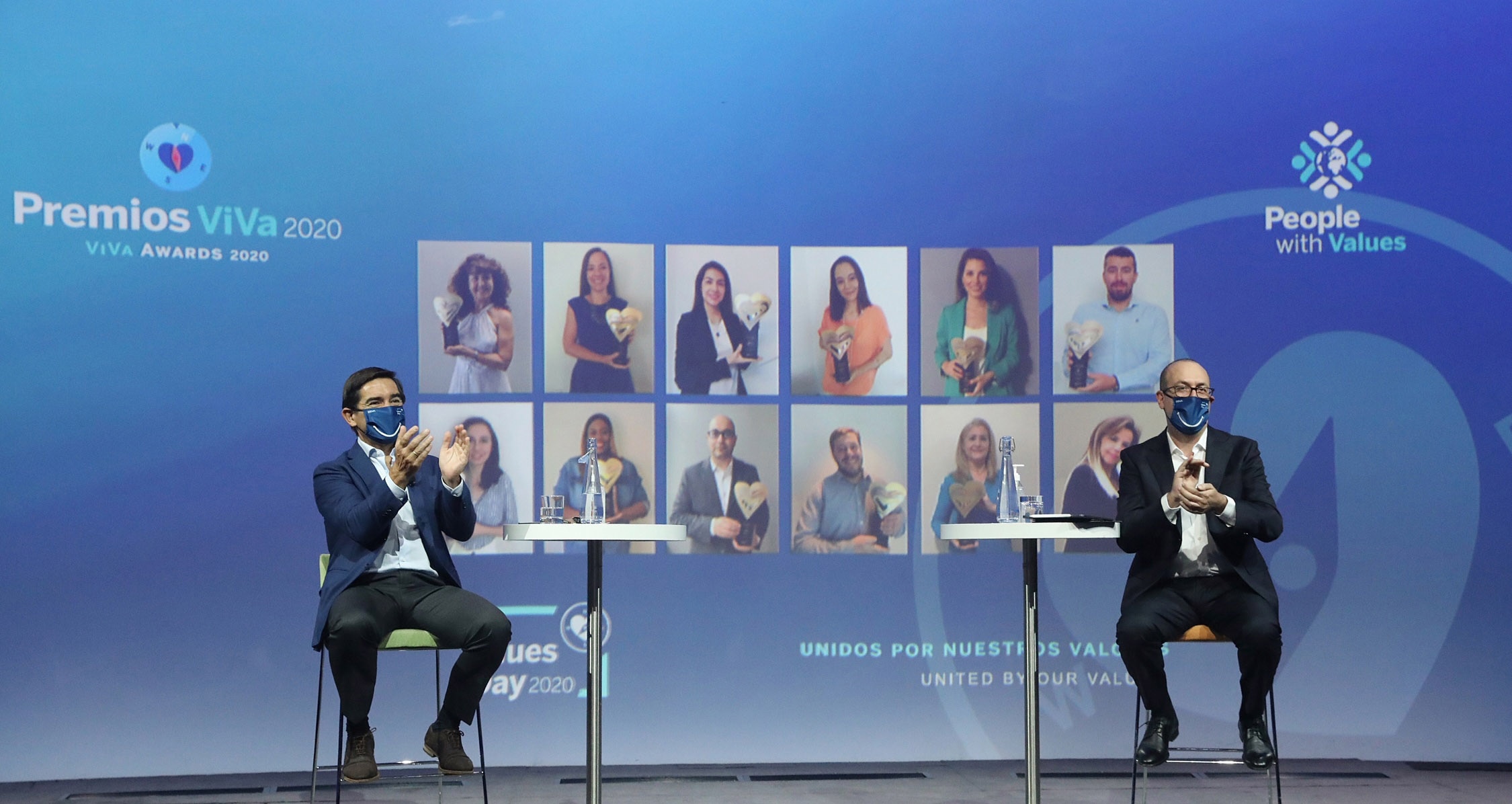 Carlos Torres Vila and Onur Genç with awarded employees on Values Day 2020 - BBVA
He went on to say, "The pandemic has changed many aspects of our daily lives, and we might even feel like everything has changed." Nevertheless, in his opinion "our purpose, our strategic priorities and values have all, on the contrary, been further validated... We have been united from a distance and have put our customers first, proactively reaching out to provide emotional support during these difficult times; we have thought big, delivering solutions to address the challenges of the day; and as one team, we have been united in distance, united by our values."
The bank's CEO also provided words, encouraging employees to cultivate the corporate values, not only during the day's events, but every day: "The challenge is to consistently apply these values. If our employees keep in mind that behind our actions there is a customer, if we strive to innovate even in the seemingly trivial, and if we really act as one team, nothing can stop us," he stressed.
United by values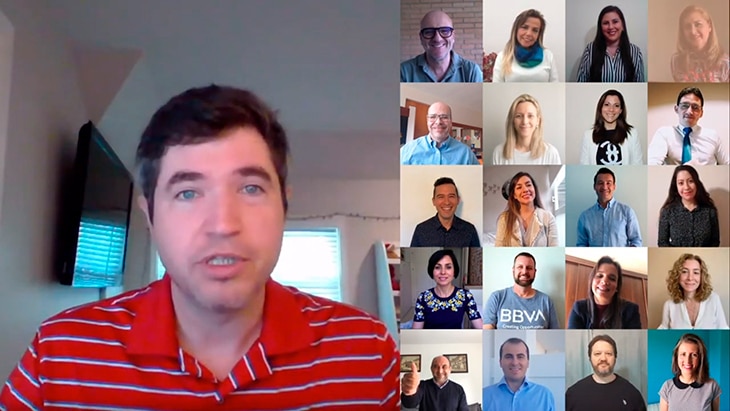 BBVA employees during Values Day's activities - BBVA
"In the situation we have been through with the pandemic, our values are more pertinent than ever. The bank's commitment to digitization has been key, but it has been BBVA's employees applying our values each day that has made the difference, delivering a distinctive and valuable response to society," Ángel Hernández Rilova, BBVA head of Corporate Culture explains. "Many things have changed, but our values remain unchanged; in fact, they have served as guiding principles, paving the way to the future, helping us make strides and be part of the solution. Something we have learned, despite the distance separating us, is that we are more united than ever thanks to our common purpose and values," he adds.
The event offered 6,264 group workshops with close to 55,000 participants, in addition to the various individual workshops. The fully digital format of the event saw an increase in activity participation, more than 46 percent over the previous year. Furthermore, the bank's employees were able to participate in a series of inspirational online conversations with luminaries in different fields, including the primatologist, Jane Goodall; the astronaut, Chris Hadfield; and leaders in the world of sport, Toni Nadal, Ettore Messina, and Ricky Rubio, who explained how they apply values in their daily lives.