BBVA today announced the formation of BBVA Ventures, a strategic initiative that will invest $ 100 million in startups looking to transform the financial services industry. Through this effort, BBVA will work with entrepreneurs and venture capital investors to broaden the bank's understanding of emerging trends, helping advance innovative initiatives in banking and finance.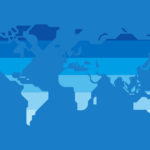 Based in Silicon Valley, BBVA Ventures is already establishing ties with startup firms, incubators and venture capital funds in order to identify possible opportunities and offer insight into the financial industry's most innovative initiatives.
Jay Reinemann, a veteran corporate venture capitalist and executive director of BBVA Ventures, said building an experienced team is essential in order to establish credible relationships with venture capitalists and entrepreneurs focused on innovation."Investing in startup companies committed to new business models enables BBVA to learn and anticipate the emerging challenges facing the financial services sector," said Reinemann.
"What's more, entrepreneurs and co-investors can leverage BBVA's extensive experience, brand and global distribution network in the financial sector to accelerate their growth. This is an exchange of knowledge that significantly enhances the capabilities of the bank and the potential financial returns for our co-investors, while at the same time providing the entrepreneurs who lead the innovation processes access to BBVA's valuable strategic resources."
By making strategic investments in venture-backed startups, BBVA aims to facilitate internal education and awareness of developments in technology and emerging business models in areas that are strategic for the bank. Some of these areas include mobility, customer loyalty, e-commerce, payments and data analytics. For its portfolio companies and strategic partners, BBVA offers experience, stability and a presence in over 30 countries.
In addition, as a strategic investor, BBVA is well positioned to incorporate new technologies and business models that fit into BBVA's global strategy."We believe the model of BBVA Ventures provides the most efficient and effective access to emerging trends and disruptive innovation, which ultimately maximizes shareholder value," said Carlos Torres, head of Strategy and Corporate Development for the BBVA Group and member of the bank's Executive Committee.
BBVA completed its first investment in Silicon Valley in early 2012 with an investment in the seed-capital fund and incubator 500 Startups Fund. The fund was founded by investor and entrepreneur Dave McClure, who previously worked with companies such as PayPal, Facebook, LinkedIn, Mint and Microsoft.
The 500 Startups Fund accelerates innovative Internet ideas by supporting companies in their initial development stages. So far, 500 Startups has invested in more than 400 companies. Some of these — such as Simple, inDinero, PeerTransfer or WePay — are developing new business models in financial services.
More recently, BBVA completed investments in SaveUp and Ribbit Capital. SaveUp is a startup that partners with financial institutions to apply gaming techniques to encourage savings, debt reduction and financial education. Ribbit Capital is a new Silicon Valley-based venture firm led by serial entrepreneur Meyer Malka. Ribbit targets disruptive, early stage companies around the world that leverage technology to reimagine and reinvent what financial services can be for people and businesses.
BBVA Group has been investing in innovation and technology for some time in order to anticipate the deep transformation under way in the financial industry. This transformation is already taking place with the development of new digital channels and means of payment that are generating new customer relationship models. Against this backdrop, BBVA's firm commitment to new technologies through enterprises such as BBVA Ventures makes it one of the few banks ready to tackle the changes and compete in the market.