BBVA has agreed to acquire Simple,  a US-based company that has created a new standard in digital banking. The acquisition is part of BBVA's strategy to lead the technology-driven change that is transforming the financial services industry. The transaction values Simple at $117 million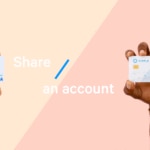 "Simple's customer experience is unmatched in the digital banking world," said BBVA Chairman & CEO Francisco González. "Simple will reinforce our global digital transformation while BBVA will provide the means to help Simple maximize its outstanding growth potential."
Simple, based in Portland, Oregon, was founded in 2009 and its commercial launch took place in July 2012. It now has more than 100,000 customers across the United States, a fivefold increase since the end of 2012. Simple offers users everything they need to spend smarter and save more. Customers get a Simple Visa® card, powerful iOS and Android apps, integrated savings tools, and real customer service.
Simple will continue to operate separately under the same brand, with the same philosophy and approach to customer experience. Joshua Reich, co-founder and CEO, and Shamir Karkal, co-founder and CFO, will continue to lead the 92-employe team that works at Simple. BBVA will complete the purchase through US-based BBVA Compass Bancshares, Inc., which will in time help Simple develop new products and services. With the support of the BBVA Group, Simple will be able to expand beyond the US and enter new markets. The transaction values Simple at $117 million.
"Joining with BBVA gives Simple the resources and global footprint we need to see our vision writ large," said Joshua Reich. "BBVA believes in our vision and the course we have set to transform the industry."
The investment in Simple is yet another example of BBVA's commitment to innovation amid the rapid technology-driven change that is transforming the financial services industry. BBVA is introducing new products and services through a variety of initiatives, developed both in-house and through its investments in leading startups aiming to reinvent the financial services industry.
BBVA, through its corporate venture arm BBVA Ventures, is actively investing in disruptive initiatives in financial services. Some of its current investments include SumUp, the Berlin-headquartered startup enabling mobile point of sale payments; Radius, a US-based company providing business insight into millions of SME businesses; Freemonee, which analyzes its customers' transactional data to create relevant offers from retailers;  Ribbit Capital, a financial technology-focused venture capital fund; and the seed-capital fund and accelerator program 500 Startups. BBVA Ventures operates through BBVA's representative office in San Francisco.