BBVA USA aims to donate $20,000 using Mobile Banking App in an effort to end veteran homelessness
BBVA USA, in its mission to bring the age of opportunity to everyone, is celebrating Veterans Day by donating up to $20,000 to help end veteran homelessness.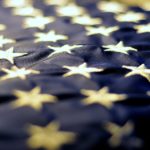 Starting today, November 7, the bank will donate $1 to the National Coalition for Homeless Veterans for every sign-in to the BBVA Mobile Banking App, until it reaches its goal of $20,000. The campaign runs through Veterans Day, November 11.
"Every day our award-winning Mobile App helps our customers take control of their financial lives, said BBVA USA Director of Relationship Model Discipline Cody Sparks. "For the next few days, signing into mobile banking means more. It means signing a unified declaration that we are grateful for our veterans and we're committed to creating safe homes for them and their loved ones. Creating opportunities for everyone is BBVA's mission and we're proud that on this Veterans Day holiday, we're hard at work creating opportunities for those who have sacrificed so much defending freedom."
The donation campaign is at no cost to BBVA USA Mobile Banking App users. Each time a customer signs into the app, the bank will donate a dollar until it reaches its goal of $20,000.
Beyond Veterans Day, BBVA USA also offers a special suite of financial products and product discounts, designed to convey gratitude for members of the military. Everyday Heroes products include personal banking products such as free checking, savings, Certificates of Deposits and other solutions.
As a way to say thanks to military personnel, law enforcement, educators and health care providers, certain discounts on those products may apply. To learn more about the Everyday Heroes program, click here.
BBVA USA employees are also involved in local job fairs specifically tailored to helping veterans find employment. Click here to read more about BBVA's Central Texas team and their efforts to help veterans in an area known for its military population.