Award
Updated: 29 Jan 2021
BBVA USA named in three categories in GoBankingRates' Best Banks of 2021 rankings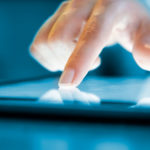 The ninth annual set of rankings aims to give consumers across the country a full view of which financial institutions can help them achieve their financial goals in the new year. According to GoBankingRates, BBVA placed in these categories due to a wide range of banking services and low maintenance fees in certain products, among other reasons.
"There were multiple obstacles that we needed to overcome in 2020, and our team approached each one with professionalism, creativity, and pure commitment," said BBVA USA CEO Javier Rodriguez Soler. "To be listed in three 2021 categories after such a unique year is even more validation that we took the right collaborative approach in order to be successful. It's an honor to work with such a dedicated employee base that will do everything in their power to help their clients achieve financial health."
GoBankingRates is an online resource that helps consumers find the best financial products nationwide. To compile lists in different categories, the GoBankingRates' team of researchers analyzed over 4,300 data points across more than 120 banks and 50 credit unions.
No stone went unturned in our research...
"Whether it was initial deposits, branch locations, mobile app ratings, late fees, savings rates, etc., no stone went unturned in our research to find our audience the Best Banks of 2021," said Andrew Murray, Content Data Researcher at GOBankingRates.
A little more than a year ago, BBVA was honored by GoBankingRates when it was included in its Best Regional Banks of 2020 list. 
(story continues below)