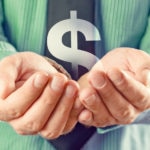 The bank was honored as a leader in the research firm's commercial middle market and small business banking lists, where only a handful of U.S. banks were recognized. BBVA USA was only one of four banks listed in the Small Business Banking category, and only one of three in the Commercial Middle Market category.
This is BBVA's second and third award given by Greenwich in 2020, and adds to a long list of bank accolades awarded by the firm in recent years.
"I can't thank my team enough for their unabated commitment to their work and to creating opportunities for their business clients," said BBVA USA Chief Operating Officer Rafael Bustillo. "Companies large and small are struggling with the ongoing health crisis and the obstacles it presents. Our team rose up to the challenge to give our customers uninterrupted service and trusted guidance. We are time and again recognized by Greenwich Associates, and it's in large part due to our bankers' dedication to their communities."
The 2020 Greenwich CX Leaders lists recognized U.S. financial institutions' ability to pivot their models into an "all-hands" effort to deliver that top quality experience and meet client needs in an unprecedented crisis. Three lists were compiled with four banks honored in the small business banking category, three in the middle market banking category, and two in the retail banking category.
A small group of banks...stood out during the COVID-19 crisis...
"Branch closures, snags in the PPP loan process and other disruptions strained relationships between many banks and their retail and commercial banking clients this year," Greenwich said in its announcement. "However, a small group of banks that had committed to superior customer experience as the centerpiece of their strategies stood out during the COVID-19 crisis by stepping up and helping their small business, middle market and retail clients navigate pandemic challenges."
The first 2020 honor BBVA received from Greenwich came in August, when the bank was highlighted in the firm's Standout Banks Amid Crisis list for the second quarter in the Middle Market Banking category. The honor was given to banks that found ways to make it easy for companies to do business during the ongoing health crisis.
In the past few years, BBVA USA has made frequent appearances in Greenwich's list of awards, including a pair of middle market and small business banking honors for its West Region in early 2020, a customer experience award in middle market banking in 2019, a small business award in proactivity in 2018, and a wealth management recognition in 2016.