BBVA Group garners excellent results in a number of categories of the prestigious Extel Survey's 2017 edition.  Jaime Sáenz de Tejada named Spain's best chief financial officer.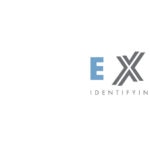 Jaime Sáenz de Tejada, named best CFO in Spain (out of a total of 55 participants) in Extel Survey 2017, took over as BBVA CFO in March 2014. Previously, he served as Head of Spain and Portugal.  Prior to that he held different senior executive roles, including CEO of BBVA Banco Continental in Peru and Head of Corporate Banking Americas.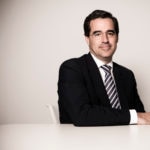 Jaime Sáenz de Tejada, named best CFO in Spain.
BBVA's Investor Relations team also achieved an outstanding position in the survey:  it was named second IR team in Spain among 77 entrants.
Garanti Bank from Turkey, in which BBVA holds a majority interest (with a 49.85% stake) - also achieved quite notable results, with CEO Fuat Erbil (ranked first among 32 participants),the Investor Relations team (ranked first among 65 participants) and Head of IR Handan Saygin (ranked first among 112 participants) taking the top spots in their respective categories in Turkey.
Extel Survey is one of the most prestigious in the financial sector.  Winners were chosen based on more than one million votes, cast by over 15,500 analysts and investors from 4,600 firms.
BBVA also achieved quite positive results in the asset management category: Its Asset Management unit was recognized as the best in Spain. Also, several of the unit's members ranked among the best in the sector,  including David Díaz Rico, named best asset manager in Spain in 2017.
The Corporate and Investment Banking (CIB) division was also recognized by the Extel Survey.  For sixth consecutive year, BBVA took second place in Spain & Portugal Leading Equity House category.