'BBVA's Path', among the videos most highly valued by advertising professionals
"The path is made by walking," said the great poet Antonio Machado. In the case of BBVA, the path has more than 160 years of history, starting with the bank´s foundation and today, it has reached a turning point. The new BBVA is a global financial group leading the transformation of the banking industry worldwide, putting all the new opportunities within everyone´s reach.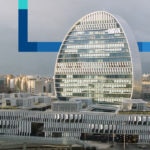 This journey, told in a non-conventional form in the advertising world, has caught the attention of the international community of advertising professionals. The corporate audiovisual piece created for the BBVA Group´s recent annual shareholders' meeting, has been placed among the ten most highly valued in "Ads of the World," one of the websites of reference for global advertising production.
This website has a direct relationship with the "Clio Awards," which are regarded as the world´s most famous advertising prizes. Along with the "Cannes Lions" and the "Effies," the Clio Awards stand among the select group of advertising festivals.
Last April, 'BBVA's Path' spent two weeks on the cover of Ads of the World, among the most highly valued by this key platform for the advertising world. Today, it is among the Top Ten of the most distinguished ads of the year.
This is an audiovisual piece in which the customer plays a leading role - a journey that starts at the first headquarters of the BBVA Group in Bilbao 160 years ago and arrives at the moment of change we are experiencing today. It's a visit to the BBVA universe, without physical or temporal limitations, at the center of which is our global DNA, the key to the process of digital transformation in which BBVA is fully immersed.
The trip takes us through different corporate headquarters and past the landscapes of people who, on a daily basis, work in them. These workers adapt themselves to the environment and live with the continuous changes that are taking place in the financial world. They are always opening doors, interconnecting all the pieces at a global level – this is a way of acting, developing and decision-making that unites all the people who work at the BBVA Group.
And what's the point of arrival? The vital opportunities in our customers' lives and how BBVA is present to accompany them on their journey.