Blockchain powered AgUnity named winner of BBVA Open Talent Sustainability 2019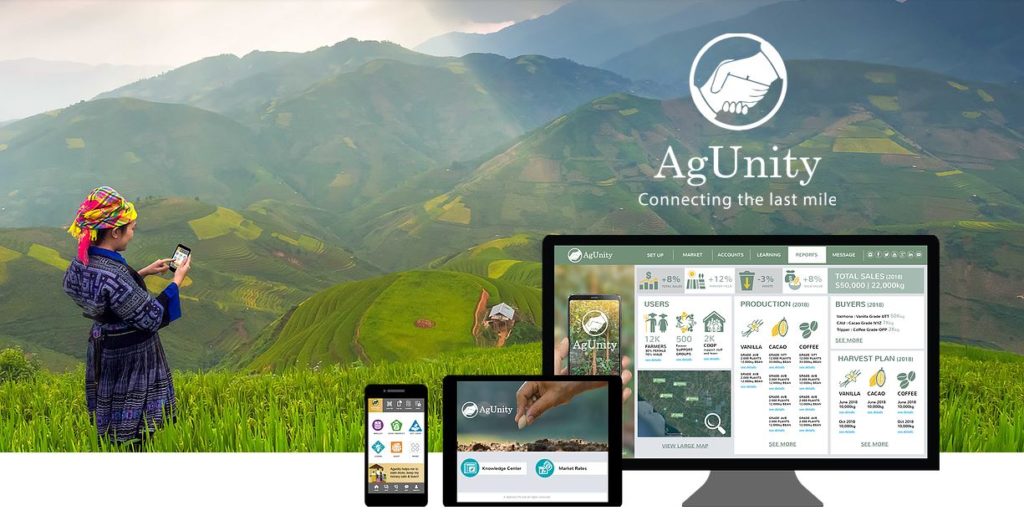 BBVA has named the winner of its newly created Open Talent Award for Sustainability as Australian last mile start-up AgUnity.
AgUnity, founded in 2016, promotes sustainability by helping to change the lives of the 1-billion plus smallholder farmers in the world by making access to financial services easier, more trustworthy and more accessible. The business' smartphone and blockchain based solution helps tackle issues around trust as well as supporting basic business skills like book-keeping and farming inefficiencies.
Two pilot programmes from the start-up also showed promising results in helping farmers tripe their income by supporting equipment lending and securing trading value.
It was chosen as the winner of the 2019 BBVA Open Talent Sustainability Award by a selection of senior leaders within the bank, thanks to the potential the business has for supporting both individuals and communities and creating opportunities for people through clever use of technology.
The judges were also impressed with the way the AgUnity platform helps support the UN's Sustainable Development Goals by actively helping businesses working to these principles connect with the last mile.
The AgUnity solution couples latest technologies with great customer experience, and experience tailored to those likely to need the businesses services. For example the smartphones the business provides are designed to be extra tough and rugged – minimising breakage in rural working environments. But more than that, the software included is aimed at users for whom high levels of literacy, or pre-knowledge of smartphones should not be assumed. Added to that are things like remote servicing – minimising trips to service centres for updates – and cached, encrypted transaction records – ensuring the system continues to operate even if there is no useable phone signal.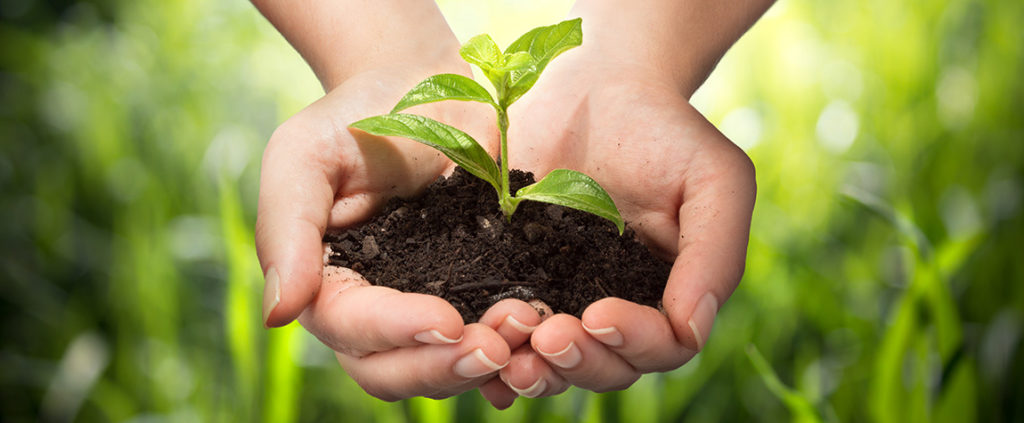 Sustainable growth
AgUnity also uses a dedicated blockchain ledger to ensure that trading, records of shared equipment, or finances performance, is securely and immutably safeguarded.
In its submission to the competition, AgUnity cited two completed pilots as strong examples of the power of its tools. The pilots involved wheat farmers in Nanyuki in Kenya and Cacao farmers in Bougainville in Papua New Guinea – both of whom saw income increased by an average of 3X from one season to the next using the start-ups platforms.
"AgUnity also uses a dedicated blockchain ledger to ensure that records are securely and immutably safeguarded"
AgUnity stated: "This substantial rise in income is achieved simply by getting farmers to cooperate to share equipment, plan farming activities, and buy and sell together as part of a farming co-operative. The cooperation between farmers and farming co-operatives has only been possible with the assurance to farmers that, for any transactions occurring between them and the co-operative, there is an immutable record created that no one, not the farmer, the co- operative or AgUnity, can alter, and that everyone's record is identical.
"Once farmers feel assured that they will not be cheated, they begin to trust each other enough to work together, and impressive results follow shortly thereafter," the company added.
Commenting, BBVA Head of Open Innovation, Ainhoa Campo, said: "We are delighted to be able to name AgUnity as the BBVA Open Talent Sustainability winner for 2019. Their use of technology, coupled with a clear focus on making people's lives better through self-empowerment and sustainable cooperation and techniques is exactly why this award was set-up."
"In addition, because AgUnity actively encouraged cooperation between farmers and producers, it is helping minimise waste and supporting a greener environment. Huge congratulations to the entire team," Campo added.
AgUnity will receive the award next 24th of October at the BBVA Open Summit in Madrid, which will also see the BBVA Open Talent global winner announced. The criteria for selecting the winner included assessing everything from management experience and the business model to innovation in the product and its support of sustainable finance initiatives.