Blockchain technology became famous thanks to the bitcoin currency, although it is increasingly looking like cryptocurrencies will be sidelined and blockchain technology will be used in many sectors, not only in the financial industry.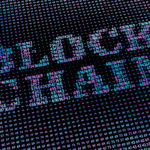 Energy, services, telecommunications, transportation and many other companies will benefit from blockchain technology, which in 2017 and 2018 –independent from the famous bitcoin currency– is expected to extend far beyond the financial sector, where it is already playing a key role.
In fact, numerous companies are already embracing this technology –which BBVA Research defines as "a peer-to-peer public accounting system maintained by means of a distributed network of computers which requires no central authority or third parties acting as intermediaries".
The startup that won the latest edition of BBVA Open Talent specializes in antifraud security. This English company has created a system to detect irregular actions in the diamond trading market thanks to the traceability of the stone. And all thanks to so-called blockchain technology. The combination of primary diamonds with blockchain technology makes it possible to create transparent and secure accounting with a focus on commerce.
Run by Jessi Baker and Jutta Steiner and headquartered in southeast Asia, it provides an important opportunity for transformation in the field of logistics, transport and other mercantile activities.
The region is home to four of the five most important transport ports in the world –Shanghai, Shenzhen, Singapore and Hong Kong– and this umbrella includes a wide variety of activities that Provenance is looking to develop, such as the luxury goods sector.
Thanks to blockchain technology it has been able to eliminate intermediaries in one of its potential markets: the world of art. One of the aims of this startup is precisely to revolutionize this sector.
Finally, and although it looks like blockchain technology is set on taking a different path from bitcoin, we shouldn't overlook the importance of technology in the financial world. Ethereum is the new buzzword for candidates looking to replace the bitcoin currency.
The cryptocurrency created by Vitalik Buterin is encrypted in the same way as bitcoin, although the difference is that it not only focuses on currency exchange but also makes smart contracts.
It currently already has 20 million dollars in circulation. And rising.