Carlos Torres Vila: "The digital revolution is proving a success"
"Our way is to help our customers take the best decisions." In an in-depth interview with Actualidad Económica magazine,  BBVA CEO Carlos Torres Vila explained the profound transformation that BBVA is undergoing. This is a process that is materializing in customized solutions to help the bank's customers and clients achieve their vital goals, he added.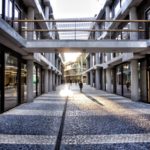 BBVA has tripled its digital sales in a bit over two years and they now account for 35% of the Group's total. In Spain, this percentage is even higher: 41%. The bank has 22.6 million digital customers, with 18 million banking with their smartphones, 44% more than a year ago. All this without cannibalizing the traditional business, Actualidad Económica adds, quoting BBVA's CEO. "Market and society are changing at a great speed, much faster than we expected just two years ago, with exponential growth in digital sales," he adds in the interview.
This trend – he noted – is the result of the profound transformation that BBVA is currently undergoing. "We're an organization with extremely fast-paced work processes, with quarterly planning cycles and execution by highly autonomous – and coordinated – work teams," he pointed out in the interview. In Spain alone more than 1,900 professionals are now using agile work methodology.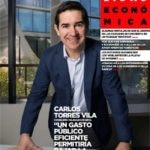 Carlos Torres Vila explained the profound transformation happening at BBVA.
That is why, regarding the new wave of consolidation in the Spanish financial sector, Carlos Torres Vila underscored that "BBVA's priority is the bank's digital transformation, not acquisitions. We don't need acquisitions in Spain because the digital revolution is proving a success," he added.
As for the future of the financial industry, he sees technology becoming a dominating factor that will blur, and eventually remove, the borders that separate economic sectors. In this new scenario, fintech and big tech companies will play an increasingly relevant role. BBVA's CEO did not ruling out partnerships or synergies with new players, but he said that, with or without agreements, "what we do see is a path to create our own ecosystem. A path that, by applying technology to the data we have from our customers, will allow us to help them make better decisions. It is a virtuous cycle based on mutual trust."
Managing data efficiently
This trust also relates to people's privacy and data. In this regard, Carlos Torres Vila noted that "there, we also envisage a relevant role for an institution such as ours, which has excelled at safeguarding our customers' money, and we can also help them manage their data, their privacy. That's where we're headed."
In this interview with Actualidad Económica, BBVA's CEO did not shy away from the controversial issues affecting the sector. He firmly defended the good practices in the bank's relationship with its customers and clients: "It is very important that our products are clear, properly detailed and sold in an appropiate way," he said. But he also called for legal certainty to prevent excessive litigation or regulatory pressure that might keep citizens away from financial services: "Not everything can be called into question," he said.