BBVA's drive towards delivering a world class digital banking experience has taken another step forward. Over the past year the bank has seen an almost twofold year on year increase in the number of products and services its customers and clients are taking-up via digital channels.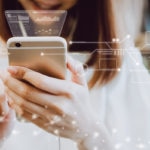 Since January last year, when digital sales accounted for around 20% of all products or service sold, more and more customers have been using digital channels to bank.
The result is that in January this year, that figure across the Group had shot up to around 36%. It's a trend that matches closely two other key statistics for BBVA, firstly the digital adoption figures - so how many customers are using the banks digital channels to do their banking. Secondly, the digital DIY capability figures - which show what percentage of products and services BBVA´s customers can engage with across the platforms of web, mobile, app and ATM.
For the former, the last 12-months have seen significant growth in the number of digital customers across the group, with a 25% increase in the digital customer base to a year end figure of 22.6m.
More significantly, the bank has announced it has reached a 50% tipping point in digital customer achieved with six countries now over the threshold - Turkey, Spain, USA, Argentina, Chile and Venezuela.
BBVA's mobile customer numbers have also grown exponentially, spurred on by the roll out of tools like the award winning mobile app in Spain, which was crowned the world's best mobile banking app by Forrester last year.
These developments helped BBVA grow its digital customer base by 44% last year, to close to 18m customers. It also helped the Group achieve record Net Promoter Score numbers, with BBVA securing the number 1 rank for NPS in eight of its core markets compared to its peers.
Freedom to operate
On the DIY improvements, the Group as a whole is rapidly approaching a 90% DIY digital capability for products and services, meaning customers can access the things they need, where and how they want to.
In Turkey, where the DIY capability figure is one of the highest in excess of 95%, the impact is clear. Digital customers were almost twice as engaged and so took on more products and services than non-digital, and were also onoe and a half times more like to recommend their bank.
Commenting, BBVA Global Head of Customer and Client Solutions, Derek White, said: "BBVA is becoming a more digital organisation, an organisation focussed on its customers, clients and colleagues, and one where human centered design meets data and technology.
"This change is driven by insights we get from listening to our customers and its clear customers value the new platforms we are building for them to interact with their money - also known as banking. And the results speak for themselves."