Consolidation of structural reforms, a growth opportunity for the Mexican economy
The structural reforms approved in Mexico in 2013 will allow growing the potential growth rate in the medium term. The measures are intended to make the economy more competitive. If their implementation process is adequately concluded, they may add up to one percentage point to the potential growth of the country.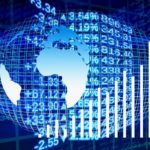 The energy reform is a clear example that frames the search for new instruments to support economic growth. Before, there was a model that granted the State total control over the energy sector; today, the reform opens the door to private investment in oil, gas and electricity.
The telecommunications reform will lower the costs of fixed and mobile telephony, as well as internet access. And the labor reform will help the market be more flexible. The higher productivity resulting from these reforms as a whole will help Mexico have an even more competitive export sector.
A future full of hope for Mexico
In this scenario, doctor Carlos Serrano Herrera, Chief Economist of BBVA Bancomer, analyzed the situation and the prospects of the Mexican economy. "2017 should be a better year for growth than the current one. Above all, what will determine the pace of growth for the economy will be the U.S. economy, and its manufacturing industry in particular.
Despite the external situation that has had a direct impact on the Latin American country, Mexico has managed to react and push its economy forward. In BBVA Bancomer's Chief Economist, "over the course of the past two years, Mexico has been a country subject to significant negative external shocks. I would just mention two: the drop in oil prices (we need to remember that oil is one of the most significant sources of public revenues for the Mexican government) and the slowdown in the U.S. industrial sector."
Also, the growth potential of the banking sector has become stronger in recent years. Therefore, if the economy continues growing at the same rates that it has shown recently, Mexico has the potential to become a country where the weight of the banking sector's activity, expressed as a percentage of the GDP, could reach levels of almost 30%.