Mexico's energy reform was back in the headlines when President Enrique Peña Nieto's announced that gas imports will be liberalized starting in April this year. Since the reform was enacted in 2013, Mexico's energy sector has had to confront the economy progressively moving to reduce its oil dependence, sharp declines in oil prices and 2016 starting off with major budget cuts in the state-run Pemex.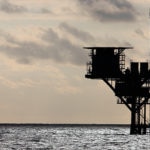 As of 2016 Mexico can import gas from anywhere in the world and in 2018, following 80 years of government set prices, the fuel will be sold at market price. With BBVA Research's last Mexico Economic Outlook report forecasting 2.2% growth this year and 2.6% in 2017; a very important year lies ahead for the consolidation of the energy reforms.
This is not the first time efforts have been made to transform the Mexican energy sector since President Lázaro Cárdenas del Río nationalized the oil industry in 1938, but it is the most substantial attempt. Jesús Reyes Heroles, former Secretary of Energy and former Director General of Pemex, reported in an interview at the end of last year  that part of the success of this reform lies in the fact that it managed to change the Constitution. Specifically, Articles 28 and 28 were reformed, allowing private investment in: exploration, extraction, refining, transport, storage and distribution of hydrocarbons and their derivatives; and in activities related to generating and commercializing electricity.
How will the energy reform affect the economy?
The effects on the economy will greatly depend on attracting private investment for the energy sector. The current global situation of the industry has delayed the reform's economic benefits. While Brent's international market value remains low and supply and demand balance out, implementing some extraction projects in complicated places will not be sufficiently profitable.
How will gas prices be set?
Until December 31, 2017, prices will be set based on three variables: inflation, international benchmark prices and fluctuations in price ceilings. Miguel Messmacher, Undersecretary for Revenues for the Mexican government, affirmed that in order to avoid excessive price volatility this year, the government will not allow gasoline to increase or decrease its price ceiling by more than 3% compared to 2015. Starting in January 2018, prices for this fuel will be liberalized and will change based on supply and demand.
Will users see lower energy prices?
According to the consulting firm GMEC, the price of gasoline would be 12.5 pesos per liter if current international market values for gasoline were taken into account. Comparing this figure with the price of Magna (regular) gasoline of 13.16 pesos per liter, consumers would see a 5% discount from free competition.
Regarding electricity prices, the Federal Electricity Commission (CFE in Spanish), will continue to supply electricity to homes and prices are regulated by the federal government – although it can still enter into contracts with individuals to see sell the electricity they generate. According to Arnulfo Rodríguez, Senior Economist for BBVA Research in Mexico: "The challenge from now on will be to boost the economic efficiency of the CFE's activities in order to lower both basic service prices as well as the government subsidy given to users of this service."
Is Pemex being privatized?
No. Both Pemex and the Federal Electricity Commission (CFE ) are state-run energy companies and belong exclusively to the federal government.
What is the Mexican sovereign oil fund?
It is a trust within the Bank of Mexico. The fund will administer income received from contracts and channel it into long-term savings. Once the fund surpasses 3% of the country's GDP, the Chamber of Deputies would be recommended to use it for public interest activities.
Will this liberalization quickly deplete oil reserves?
On the contrary. The reform suggests that decisions be made by three institutions to avoid predatory practices when exploiting the resources: the Secretary of Energy, the National Hydrocarbons Commission and the National Agency for Industrial Safety and Environmental Protection. As the BBVA Research analyst indicated, "the reform will promote hydrocarbon exploration and commercial development, which will benefit the evolution of the oil reserves over time."