Creativity is, for Jordi Roca, a synonym for inspiration and freedom, two concepts that are deeply intertwined, but which are also present in the works infused with the smell and taste or that are close to concepts of memory and tradition. The youngest of the three brothers behind El Celler de Can Roca is, probably, the closest, happiest and most spontaneous of the three; imaginative, evocative, brazen and extremely genuine are some of the traits of his personality that he infuses in his desserts.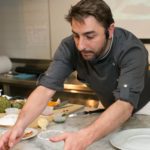 Considered the best pastry chef in the world, Jordi pours all his creativity into edible perfumes, dishes that build on the bases and the identity of many perfumes and fragrances (CK's Eternity, Carlolina Herrera's Carolina or Thierry Mugler's Angel), as well as into his spectacular cucumber sorbets or stunning roasted Peach with roses.
But, wherein lies the secret? Where can we find this perfect blend of originality, authenticity, freedom and transgression?
Jordi's creative desserts are based on four principles, that subtly underscore all his creations:

1. Space for inspiration: 
For moving, experimenting and finding what truly defines him, moves him and makes him feel good.
2. Roots:
Just as the other Roca ­brothers do, Jordi always keeps the tradition of his parents' and grandparents' restaurant in mind, but also the heritage of the Mediterranean cuisine, the clash of cultures and the past and the present in creations that look into the future.
3. Happiness, youth and memory...
...the pillars of a happy childhood, of table talks, of family, of contact with our people; candies and sweets that give shape his pure and passionate vision of the end of meals.
4. Creativity
It takes as base and starting point a common history, plotting a familiar path through traditional desserts, reimagined by Jordi Roca, following unexplored trails, combining signature cuisine and artistic freedom.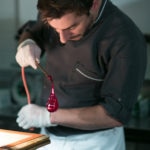 Below, we will introduce just three of the latest innovations that, in our opinion, perfectly describe the way of life of the best pastry chef in the world; someone who, tired after a full day at the kitchen, rides his bike to Rocambolesc - one of the ice cream shops that the Roca brothers have set up in Gerona – and remember what it means to look for the sweet point in life.
3 concepts that define Jordi Roca's creative cuisine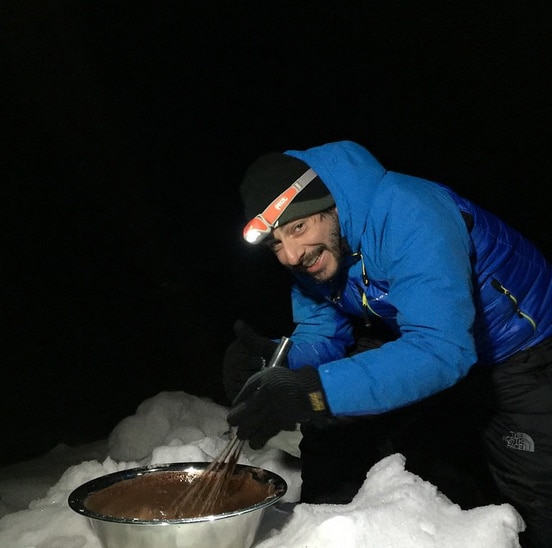 1.- Rocambolesc: As a concept and as an idea; the Gerona ice cream shop proves that ice cream can be much more than just a moment etched in memory, a recollection, a feeling, or just that: Unpretentious, and with the simplicity that marks childhood.
2.- Part of a dream: An experience that can only be understood live. Jordi, just as all the brothers, is also part of Joan and of Josep. Fran Aleu's musical-visual creation, El Aleu, showcases that magical blend of art and kitchen that threatens to escape the senses.
3.- Present: Recycling, renewal and, especially, modernity. The time is now, and the mastermind behind the ice-cream that pays homage to HBO's Game of Thrones Series proves it. Will Jordi Roca's new creation become the best dessert in Westeros?
Follow the Roca brothers on social networks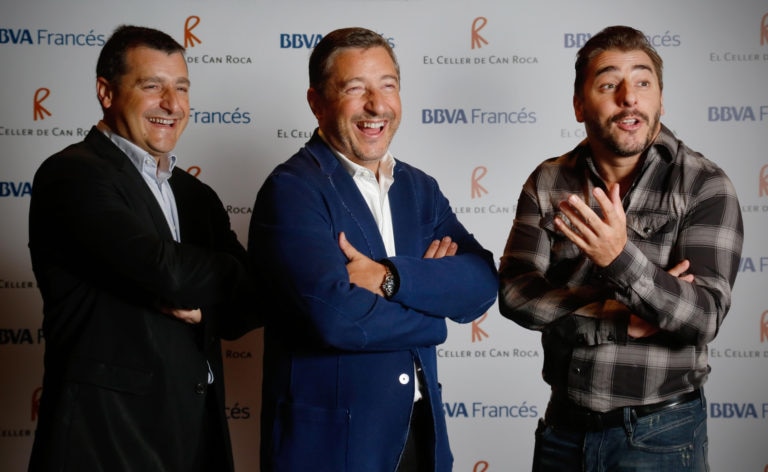 Official webpage
facebook.com/CellerRocaBBVA
instagram.com/cellercanroca
@CellerRocaBBVA