Switzerland offers us a multitude of exciting destinations to visit. Unforgettable landscapes, international organizations and cities such as Geneva, Basel or Zurich make knowing the Swiss country a unique experience.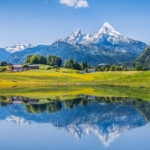 According to the World Economic Forum, Switzerland is among the top ten countries in the ranking of competitive tourism carried out by the organization. A list that brings together factors such as transport, safety, the cultural heritage of the country or the level of the health system.
In addition, Switzerland offers special activities that make the country a particular destination. It's the only European country with 29 ski resorts above 2,800 meters and has the largest natural ice rink in Europe (18,000 m² in Davos).