Switzerland is currently the world's largest private banking center, accounting for 25% of the global market. The country has a deep-rooted wealth management tradition, offering the perfect combination of experience, precision and a strong work ethic within a highly unstable geopolitical environment.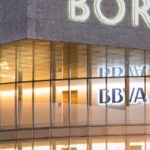 Switzerland is a country where customers can access the vast majority of the world's currencies and financial assets, and therefore can easily diversify their portfolios. It also enjoys an enviable country risk standing, which owes as much to its status as a neutral country as to the strength of its economy. It therefore offers the ideal conditions to manage the wealth of high net worth customers.
It also is home to one of Europe's largest multinational hubs, and clearly invests in innovation on an ongoing basis.  Switzerland is fully aware of the opportunity it has to lead this revolution, where data management and artificial intelligence will be crucial for the financial sector.
In this context, BBVA in Switzerland offers huge competitive advantages to its customers. On the one hand, the convenience of working with a bank that fully understands the reality of its customers, on the other, a solid and world-class private banking service offer, structured around their needs. All of this on top of the solidity and reputation of the BBVA Group at a global level.
BBVA Switzerland's mission is to demystify its activity and help BBVA Group customers access international private banking services through a bank specifically designed to meet their needs, boasting a top level technology platform capable of ensuring safe and easy operation through any channel, from any location. That is why the links of trust with our customers are the best asset we can build, always prioritizing service and excellence.
It is hard to predict the outcome of the far reaching transformation sweeping across the sector, but one thing is sure: In ten years' time, BBVA Switzerland will continue focusing on creating investment opportunities for our customers, where diversification and capital preservation criteria will remain crucial factors, with a value offer underpinned by a digital environment of maximum efficiency.