Julieta Falcon creates opportunities for the unbanked and underbanked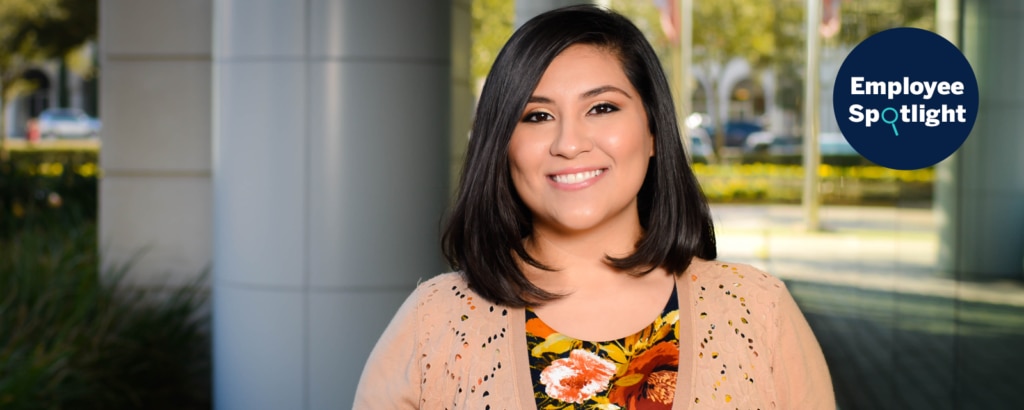 BBVA Compass Underserved and Multicultural Segment Manager Julieta Falcon creates opportunities for people from all walks of life to obtain the financial tools to have a bright future. In this edition of Employee Spotlight, BBVA Compass gains insight into Falcon's professional outlooks and milestones, as well as her passion for tailoring the retail banking experience to best serve and meet the needs of the unbanked and underbanked populations.
Describe your current role?
I develop the bank's strategies and acquisition efforts for certain specialty segments through products and services, marketing, operational enhancements and customer experience initiatives. I am focused on specialty segments, for example underserved/low income customers, multicultural customers, foreign nationals and students. I also manage the programs attached to these specialty segments like Opportunity Banking and the Foreign Nationals Program.
How do your role and service line contribute to the bank's success
Whether it's creating promotional offers, dual-language marketing materials or modifying the bank's identification policies, everything is done with the goal of making BBVA Compass the most attractive bank option for all customers, regardless of income level or current banking status. The most important part in this is making sure our bankers have all the information they need to confidently express to current and potential customers the value our services will add to customers' lives. It all goes back to our values and behaviors and the belief that the customer comes first.
Emphasize how you and your team are helping the bank achieve its business priorities.
We are working towards making sure BBVA Compass is an option for as many potential customers as possible by creating attractive, affordable, convenient and transparent banking products that are available to all who require these services to build financial health and stability. An important part of growth is also making sure that the bank meets its community reinvestment goals and responsibilities. I support that end from a service perspective in making sure that our communities' most financially vulnerable citizens are aware of and have access to quality banking products.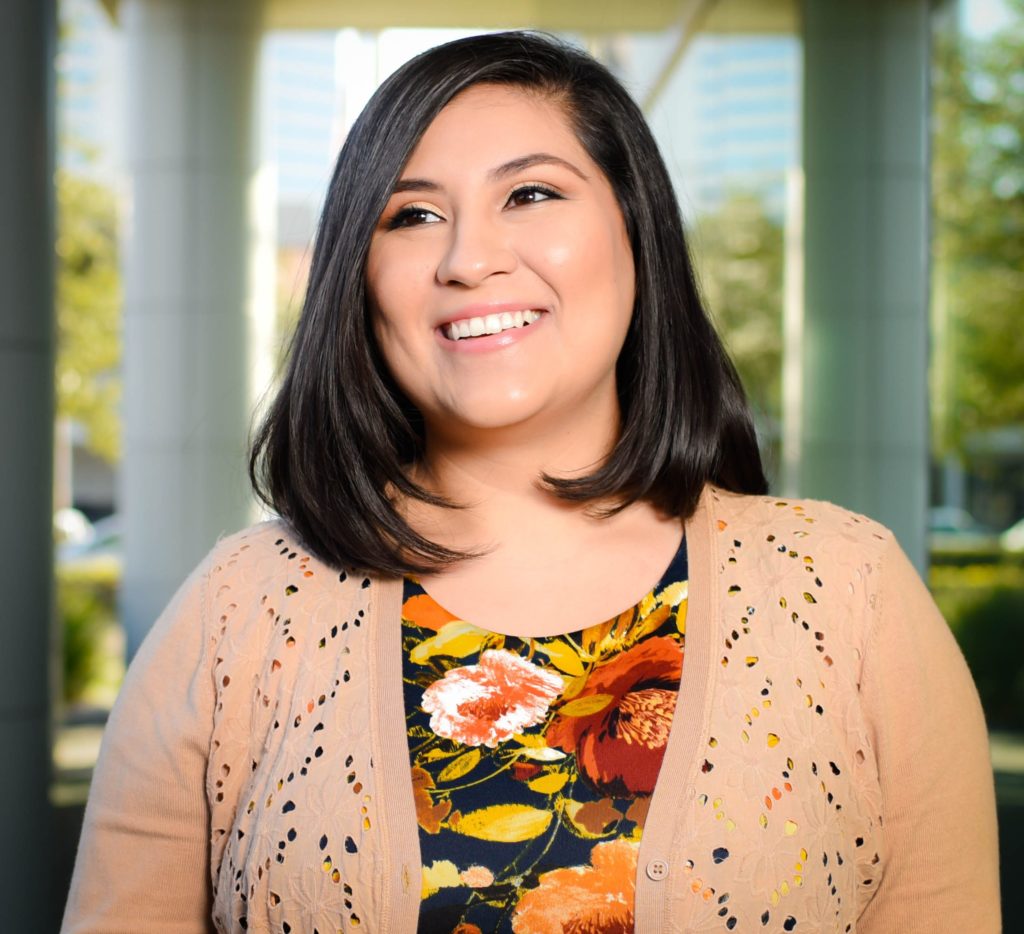 BBVA Compass Underserved and Multicultural Segment Manager Julieta Falcon: 'Everything is done with the goal of making BBVA Compass the most attractive bank option for all customers, regardless of income level or current banking status.'
What opportunities have helped you be successful in your career?
In my six years with BBVA Compass, the bank has really grown with me and given me great benefits and maternity management options to support a healthy work-life balance, which is important for young, professionals starting families. Also, the bank's focus on female professionals through the new Women in Leadership program will undoubtedly be useful to me in the future.
During your time at the bank, how have you been recognized for your work?
Yes, I've had the pleasure of participating in the bank's Talent Program, a leadership development program designed to help retain team members identified as being among the bank's highest performers. Also, right after returning from maternity leave, I applied for the BAI Emerging Leaders Scholarship to attend its Beacon Conference in 2016. I was one of four selected out of hundreds of applicants from across the country. I was invited back to this year's conference to participate in a Leadership Panel and interact with this year's award recipients.
When you were a child, you said your mother always thought you'd work at a bank. Why is that?
When I was in second grade, I ran a candy stand from my desk. I sold Mexican candy for 25 cents or 50 cents. When I got home, I would stack up the quarters and dimes and count them. I was a really big saver, and I closely managed my savings. Even now, I help my sisters and friends with their finances.
What unique technical or non-technical skills do you bring to BBVA Compass?
My strongest skill is communication. I feel confident in my ability to communicate ideas or substantive material to different types of audiences. Whether you are leading a training call to the field or pitching a proposal to an executive, speaking in a clear and engaging manner is key. My strongest non-technical skills are perhaps being resourceful and my generally inquisitive nature. I've always been one to ask questions and be genuinely intrigued by the challenge of solving tough issues.
Convey how your specific outlook on how BBVA Compass can remain a competitive and innovative force in the banking industry.
I believe that staying tuned to the daily financial challenges of the majority of consumers and keeping up with how digital disrupters are impacting our industry can help us find new ways to meet customers' needs and better position ourselves for the changes the industry is facing. As a millennial and a banking professional, I have a unique perspective on how the bank will need to adapt to meet growing consumer demands while understanding the system, regulatory and financial challenges that banks face in getting there. I hope my perspective will help work towards the goal of making BBVA Compass competitive and profitable not only today but ten, twenty years from now, as well.
You have a 15-month-old son, and you have a second son due in December. How has the bank helped you in your role as a mother?
In January 2017, the bank enhanced its leave policy to allow more time for a new parent to bond with their child. I'm proud to work for a company that recognizes the importance of those first few months you need to spend with your baby. It's one of the biggest life changes you can go through.
---
Employee Spotlight is a bi-monthly series highlighting a diverse selection of employees from across BBVA Compass' footprint who are helping to push the bank forward. The series reinforces BBVA Compass for being a workplace of opportunity that enables its employees to contribute to its overall success.