Europe does battle against Apple, Google and other US tech giants
Europe hopes to end the tax breaks that some countries in the region offer to major corporations. The New York times published an overview of all the battle fronts in the current crusade led by Denmark's Margrethe Vestager, European Commissioner for Competition.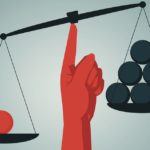 On August 30 the European Commission ordered Ireland to recoup 13 billion euros (excluding interest) in unpaid taxes from Apple. And Apple is not the only target of European antitrust regulators, who hope to end the friendly tax conditions offered by some countries to certain multinationals. Tim Cook called the arguments used to sanction his company "political garbage", but this is far from the only campaign being waged by the European Competition Commissioner, Margrethe Vestager.
In July European authorities approved a new pact known as the EU-US Privacy Shield, which regulates how US tech giants and thousands of other companies move people's digital information - including social network messages, search queries and information on workers' pensions or payrolls - across the Atlantic.The measures include new guarantees that secure greater sway for Europeans over how their information is used.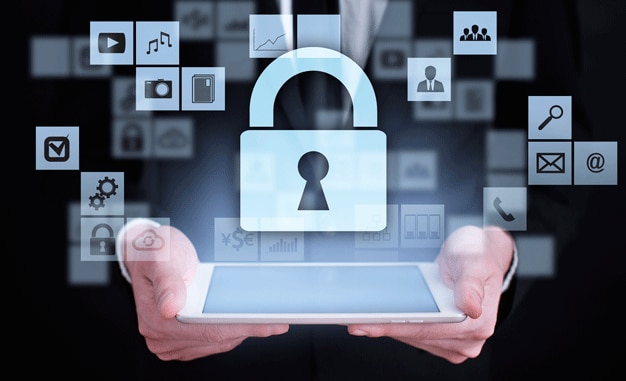 The New York Times has offered a rundown of all of Europe's battle fronts against major US companies:
Apple
Competition: European competition authorities confirmed in April 2015 that they had sent questionnaires to record companies and music streaming providers, in order to compile evidence and decide whether to begin anti-trust investigations over the new Apple music service.
Taxes: European antitrust authorities launched an investigation in June 2014 to determine whether Ireland had given Apple preferential tax treatment. In August 2016, Margrethe Vestager, the European Competition Commissioner, ordered Ireland to collect 13 billion euros in unpaid taxes as a result of "illegal tax breaks".
Google
Competition: European antitrust authorities announced in July a fresh round of charges against the company - the third since early 2015 -alleging that some of the company's advertising products had restricted consumer choice.
Google vigorously denied the accusations in both previous antitrust cases brought by Europe concerning Android, its popular mobile operating system, and some of its online search services. Google could potentially face fines of up to 10% of its global annual revenue, around 7 billion dollars, should it be found to have violated European antitrust regulations.
Right to be forgotten: the European Court of Justice ruled in May 2014 that its citizens have the so-called right to be forgotten, and that search engines, such as Google, should respect user requests to delete links to personal information. European regulators have asked Google to apply the "right to be forgotten"beyond European borders.
According to company records, as of April, nearly two years after the court ruling, Google had resolved more than 417,000 cases - approximately 571 every day - brought by individuals wanting to delete links to certain search results. At least half of said requests were approved, all behind closed doors, which raises questions over the role played by commercial interests in protecting the privacy of individuals.
Taxes: Margrethe Vestager, the head of the European Union antitrust authority, who is leading a probe into the group's taxes, said in January that an agreement between Google and the British government, worth 130 million pounds (175 million dollars), could be subject to investigation. In June Spanish authorities opened another investigation into potential tax evasion by Google, and in late May French tax authorities searched Google offices as part of an investigation into aggravated financial fraud. Google is also in talks with Italy over deferred taxes.
Amazon
Competition: the European Commission opened an investigation in June 2015 to identify whether the company had used its dominant position in the e-books market to prevent rivals from offering lower prices. As part of the investigation, the Commission said that it was evaluating the validity of clauses that Amazon imposed on European publishing houses, requiring that these inform the e-commerce giant of any favorable conditions offered to other digital retailers.
Taxes: the European Union antitrust office published its preliminary conclusions in January 2015, indicating that the tax agreement between Amazon and Luxembourg seemed to constitute unfair state aid, which may have allowed the company to avoid some tax obligations. Antitrust authorities opened the investigation in October 2014. In May 2015 Amazon revealed that it was overhauling its tax structure. Until then it had registered nearly all of its sales in Luxembourg, but the company said it would begin paying taxes in a number of European countries.
Microsoft
Right to be forgotten: Microsoft, which operates the Bing search engine, stated in July 2014 that it intended to follow Google's example, which responded to the European Court ruling by creating an online form that individuals can use to request the deletion of links to material that violates their right to online privacy.
Competition: following a long-running antitrust case involving Microsoft software and interoperability, the company paid nearly 2 billion dollars in fines to European authorities over more than a decade, including a penalty in 2013 for failing to comply with a previous ruling.
Regulators wanted to know if Facebook had been granted sufficient user authorization when accessing their online data"
Facebook
Data protection: in April 2015 French and Spanish privacy officials announced an investigation into the social network's privacy policies. Similar investigations were already underway from Dutch, Belgian and German authorities. Regulators wanted to know if Facebook had been granted sufficient user authorization when accessing their online data.
In late June Facebook won an appeal against a sentence handed down by a Belgian court, which found improper conduct in the compiling of digital information. The appeals court said that the Belgian regulator had no international jurisdiction over Facebook, which has its headquarters in Ireland.
In June 2015 a regional court in Vienna refused to hear a collective suit against Facebook, which focused on how user data is compiled and used. The case was brought by Max Schrems, an Austrian graduate student who in October 2015 won a historic privacy case that saw the European Court of Justice annul an international agreement.
Competition: the German antitrust authority opened an investigation into whether Facebook made improper use of its dominant position to compile individuals' digital information.
Taxes: following reforms to British tax laws, which required that companies pay more taxes on revenue generated in the country, Facebook announced in March that it would soon overhaul the way it pays taxes in Great Britain. These changes may see the company pay millions of dollars more in taxes for its operations in the country.
Qualcomm
Competition: the European Commission presented antitrust charges against Qualcomm in December 2015, claiming that the company had abused its dominant position in the European market, offering financial incentives to smartphone and tablet manufacturers to buy exclusively from Qualcomm. Brussels accuses the company of charging lower prices to manufacturers on the condition that they exclusively use Qualcomm chipsets in their telephones and tablets.