What happens if a German citizen wants to take out a mortgage from an Italian bank that does not operate in his country? What barriers will he face beyond the language? This is what is intended to be found out by the European Commission, which has presented the much-awaited Green Paper on Retail Financial Services.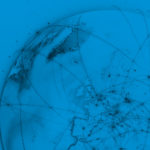 The Commission estimates that currently one in three Europeans live in regions bordering other Member States. In addition, 13.6 million EU citizens live in a different European country than that of their origin. Nevertheless, less than 3% of European consumers take out banking products such as credit cards, current accounts and mortgages outside the borders of their own country.
With this initiative, launched in December 2015, the Commission intends to identify and find solutions to remove the barriers faced, on the one hand, by consumers who want to take out financial services such as insurance, mortgages, loans or bank accounts across borders and, on the other, by providers wishing to offer such products or services in another EU country.
What is this initiative?
The European Commission asks consumers, through a public consultation, what barriers prevent them from acquiring the best banking services available in the EU and the providers what prevents them from selling their products in other European countries. Depending on the outcome, it will take alternative measures to overcome these barriers.
Specifically, the goal is "that consumers should be able to choose the right product at the right price for them and that businesses should be able to offer their services to customers wherever they are in Europe." in the words of Jonathan Hill, the European Commissioner for Financial Stability, Financial Services and the Capital Markets Union.
Why is this improvement so important in financial services?
The European body argues that a more integrated single market for financial products and retail insurance would expand supply and improve value for money, with lower prices for consumers. It could also mean more opportunities for companies to market their products on a larger scale at lower cost. However, their intention is not to harmonize the prices of financial services across countries, although they do want to increase transparency.
The EU has been particularly active in recent years in adopting legislative measures in the financial sector (some still under implementation in the Member States).  Regulatory initiatives have been adopted in various fields (bank accounts, mortgages, insurance, payment, etc.) to improve consumer protection and access to financial services, increasing disclosure and transparency requirements, improving counseling, fostering market competitiveness and customer mobility.
This consultation complements other key initiatives that the EU executive is working on: the Digital Single Market (DSM), the Capital Markets Union (CMU) and the Single Market Strategy (SMS).
Who can participate in the consultation and how?
Any European can answer the questions raised by the European Commission. The aim is to make the survey as comprehensive as possible: consumers individually or grouped in associations, financial service providers (from large banks to small startups), supervisors, national and European authorities and international organizations are invited to participate.
How? Through this form. In addition, the Commission launched, in parallel, a campaign on social networks encouraging European citizens to send short videos that are a maximum of 30 seconds explaining the problems that they may have to face in taking out financial products or services across borders.
What does the Green Paper on financial services propose?
In this document, the Commission analyzes the current state of European retail financial services markets, highlighting their fragmentation, limited cross-border activity and an insufficient level of competition. In order to identify and find solutions to existing barriers in that market, it raises questions on:
- How to increase levels of choice, transparency and competition in retail financial markets, to benefit consumers. In this section, the Commission addresses issues such as charges for payments in different currencies in the EU. It also addresses access to financial services offered by providers of a different Member State to the consumer's country of residence, the possibility of promoting the portability of products and services and promoting consumer confidence to take advantage of opportunities elsewhere in Europe.
- How to facilitate cross-border activity of providers to maximize economies of scale by financial institutions in an integrated European market. The Commission primarily addresses the digitization of financial services, and in particular what the EU can do to promote the growth of innovative solutions in this field. It also analyzes the remote identification of customers in the framework of the regulation on money laundering and financing terrorism, as well as the need to promote the adoption and use of identity documents and electronic signatures in this sector. In addition, it discusses improving access to and usability of financial data, providing consumer protection is guaranteed.
The document also includes the provision of after-sales services and how to provide this service in a transboundary context, whether to work toward greater convergence of the insolvency proceedings of individuals, appraisal of property and execution of guarantees and the need to make it easier for companies to comply with legal requirements applicable in other Member States.
What advantages does this process have for citizens?
A recent article by the European think tank CEPS argues that a single market for retail financial services, in addition to providing benefits to both consumers and providers, will contribute to the adoption of more effective macroeconomic policies at European level and greater financial stability. Nevertheless, the authors of this article believe that the diversity of domestic institutional frameworks in the EU hinder cross-border activity and propose as a possible solution (among other reasons for strengthening consumer confidence) the establishment of an agency that is similar to the American Consumer Financial Protection Bureau, or at least the creation of a more integrated cooperation structure between the existing supervisors.
How can fintech help remove borders?
Digitization and innovation are transforming the financial industry. Banks and insurance companies have digitized their sales channels en mass and at the same time, innovative companies are offering new services in the areas of credit or payments. However, these innovations mainly benefit consumers in the internal market and are not always accessible to consumers located in other Member States.
Here the Commission stresses that the current trend of digitizing the financial sector could help improve cross-border activity and competition, provided that there is an adequate level of security and protection for investors.
What are the next steps?
The Commission will soon organize a conference to examine the initial results of the consultation. The deadline for the consultation is March 18. It will also subsequently submit an Action Plan on retail financial services.