Financial health: an essential ingredient for household well-being
Good financial health is a growing and serious concern. Individuals who exhibit financial vulnerability may spread negative effects to their households, compromising their well-being. It is therefore critical to understand financial health and the extent to which it can contribute to improved financial resilience. According to a recent report by BBVA Research, digitalization and financial education are key elements to be included in any public or private measures intended to help improve individual financial resilience.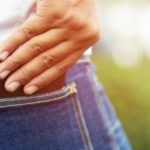 Financial health is understood to be a person's ability to fulfill her financial obligations and pursue her goals, facilitating a sense of both security with respect to her financial future and  a prosperous and responsible lifestyle.
From this perspective, it is essential that individuals are prepared to react to financial shocks. This term is used to refer to economic difficulties, which can be a negative personal situation (losing one's job) or macroeconomic conditions (a recession) that hurt individual finances. Financial vulnerability describes an individual's ability to recover from these unexpected shocks.
One way to check if someone enjoys the solid financial health that will facilitate her recovery from potential financial shocks is by observing how she uses financial tools to manage personal finances.
A recent study by BBVA Research assesses the link between financial health and financial vulnerability by analyzing consumer behavior related to specific financial products.
The study focused on five Latin American countries (Bolivia, Chile, Colombia, Ecuador, and Peru), and in observing the capacity of individuals to deal with financial shocks using their own resources, the study concluded that most of the population analyzed in the study is financially vulnerable. 
Generally, populations in emerging countries are more susceptible to financial shocks, in part due to the lack of a government welfare programs and effective consumer protection laws.
Similarly, individuals (consumers) with higher levels of education are less likely to be vulnerable compared to people with lower levels of education. Specifically, financial education is crucial in order to combat vulnerability.
BBVA is well aware of this, which is why one of the areas of activity it has prioritized in the BBVA Community Investment Plan is financial education. In addition to developing financial education programs across the BBVA footprint, for years the bank has been working to incorporate financial education in its business, with the objective of nurturing their customers' financial health with solutions like Bconomy or Programa tu cuenta (Program your account), BBVA Baby Planner, and BBVA Future Planner. Furthermore, BBVA promotes financial education and encourages research and the exchange of knowledge in this field through its Center for Education and Financial Capabilities.
Social environment and digitalization
The research also suggests that despite there being weaker financial health in rural areas — possibly due to less exposure to the formal financial system — the rural population suffers less vulnerability than people living in urban areas. This could be due to the role of family and friends, who provide additional support in times of financial need.
The study thus stresses the role of social ties as a complement to the formal financial system in helping individuals build financial resilience and overcoming financial shocks.
Digitalization is another factor that is creating manifold opportunities for individual financial health. For example, BBVA Research suggests that a good mechanism would be automatic savings functionality associated with banking accounts. All processes that lend themselves to automation represent an immediate opportunity to achieve a decrease in vulnerability.
Finally, innovations delivered by digitalization can also contribute to improved transparency from financial institutions, as well as facilitating access to personalized information which enables a better understanding of financial issues, especially for the most vulnerable consumers