The fintech world and the banking "old guard" came together at the recent Money2020 Europe conference held in Copenhagen.  The Guardian newspaper summarizes these few days, where it was a case of "the fintech entrepreneurs doing the talking while the "old" heads listen".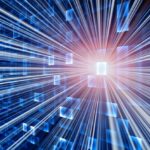 Until now, points out the English newspaper, a combination of regulations and public uncertainty has enabled the financial sector to avoid the upheaval and collapse experienced by other industries as a result of the digital revolution. However, new EU regulations are paving the way for fintech entrepreneurs to get a lot closer to customers. The Payment Services Directive II (PSD2) obliges banks to open their APIs (application programming interface) to trusted third parties if the customer gives their consent. In practice, this means that online platforms can use personal banking data to create a whole new raft of financial products and services, which before were unimaginable.
Simon Redfern, founder of Open Bank Proyect, which works with the financial sector to encourage it to embrace open data and technology, told the delegates that PSD2 has changed the outlook of traditional banking. "We've had phones ringing from the banks ever since PSD2 was announced. In 2010, we were talking about open APIs but people were saying the regulators aren't going to allow that, but now they are".
London, the fintech capital
The Guardian also notes that London is the HQ of many of the new fintech businesses, and is attracting entrepreneurs from around the world to set up there. Among them is serial Israeli entrepreneur Shachar Bialick who has founded his latest venture Curve in Shoreditch, East London, to take advantage of the talent available and the UK's financial regulations. The business only began trading in February this year but has gained 12,000 sign-ups and backing from a series of high profile investors, including Ed Wray, Betfair co-founder, and TransferWise co-founder Taavet Hinriku.
The project is developing a new bank card, controlled by an app, which syncs "all accounts into one". In practice this means a user only needs to carry one card but can select a payment type from their mobile wallet. According to Bialick, "The user is confused and they can't use all those services. That's why the banks are still winning and aren't really concerned by the fintech revolution. The revolution is fragmented. So what we are doing is connecting everything to one place".
One of the big questions at the conference is does fintech mean "revolution or evolution" for the banking sector. But there is a view that the banks might well survive, but end up as little more than piggy banks as consumers buy all their products and services from new platforms. "The risk for the banks is that they turn into 'dumb pipes' and will become a place where you put your salary and out of that will come payments for leisure, utility and saving and they will go into different sorts of accounts run by much more progressive, value adding businesses", says Tony Craddock, director general of the lobby group the Emerging Payments Association (EPA).
However, despite the perceived threat posed by new fintechs to banks, entrepreneurs at Money2020 with revolutionary business models tended to avoid using the word "disruptive". Craddock says the industry tends to play a long game and avoid confrontation. "There's something unique about this industry, unlike any I know. That is today I'm your customer, tomorrow your partner, the next day your competitor. So you cannot afford to fall out with anybody, or make your competition too overt. Because if you do you're going to cut off your opportunities for tomorrow".
According to Rich Wagner, CEO and founder of Advanced Payment Solutions, which offers prepaid cards, accounts and other banking services for small businesses and individuals, "The death of banks will take a very long time because the finance directors of Fortune 500 and corporate businesses will stick with retail banks for many years to come. They aren't going to trust a new company to handle a billion dollar payment", he says. "However, the consumer proposition is being very much disrupted and that's where the niche players (fintechs) will thrive in the next five years".
The Guardian concludes by highlighting one area that is being openly disrupted, namely international money transfers and foreign exchange (forex). A number of big names have emerged such as TransferWise, World Remit and World First.
For years, banks made a lot of money charging fees from payments abroad and hedging against exchange rates. But the aforementioned have all used web platforms to slash these costs, and both businesses and individuals are taking advantage. According to Jonathan Quin, CEO of World First, "We are better at looking after customers than the banks are. They aren't very good at building agile technology". Time will tell whether he is right, and whether banks are also capable of spearheading these changes.