Advertising will experience stable growth in the next five years, developing toward a more digital and mobile business, touched by fewer hands.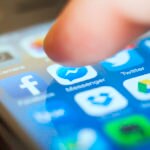 The consumption of mass media was one of the first to experience the digital revolution. The new era that online newspapers initiated little more than 20 years ago has been evolving with the incorporation of new players, unimagined in the last century. Facebook, Google, a la carte television ... These are the important players in the distribution of the current advertising pie. At the same time, a drastic change has occurred in the media. The smartphone has also changed the rules of the game in this environment.
The medium-term trends for the advertising market in the media can be summarized in five points, based fundamentally on the "Digital Media Forecast Book 2018", produced by the consulting firm, BI Intelligence.
1. The advertising market will see stable, solid growth
Global advertising investment will reach $735 million in 2023 with a 5 percent average annual growth rate from 2018. Additionally, global advertising investment will be concentrated in two regions: North America and Asia Pacific.
Digital formats will be the engine of this growth, thanks in part to the increased global penetration of smartphones. On the other hand, advertising in print media will decline and will see modest growth in radio.
2. Television in trouble, digital advances
BI Intelligence's analysts forecast that advertisers will increasingly lean toward the ability to segment the audience, which digital media offers, a decision with clear consequences.
Television – excluding digital VOD (video on demand) platforms like  Hulu y Netflix – will contribute less and less to the total advertising investment. If in 2018 it represents 34 percent of the total investment; the forecasts indicate that in 2023 it will fall to 29 percent with an average annual growth of only 2 percent.
The other side of the coin will be digital media, where advertising investment will increase at an average annual rate of 13 percent, reaching 64 percent of total investment ($464 million).
Digital advertising still has many more markets to conquer. According to the data in the report  'Global Digital Report 2018', there are highly populated areas in the world with still low Internet penetration: for example, in Southeast Asia Internet penetration stands at 58 percent, while in Africa, with the exception of the southern half of the continent, it hasn't yet reached 50 percent.
3. The smartphone leapfrogs the computer
Given that smartphones have gone mainstream in developing countries, large pockets of the population are becoming more familiar with the internet using the phone, and not the computer as occurred in the developed world. The smartphone has thus positioned itself globally not only as a navigation tool, but also as a medium of entertainment.
Consequently, 86 percent of digital media advertising in 2013 was consumed on personal computers (and 14 percent on the mobile), while in ten years this percentage will fall to 17 percent.
4. Social media grows, but searches continue to dominate
Social networks have a big future as advertising media, thanks in large part to their growth outlook in developing countries given the progressive ubiquity of smartphones. In 2023 they will make up 34 percent of global digital advertising (with $154 million) as compared to 9 percent in 2013.
Nonetheless, word search advertising (like Google Adwords) will continue to be the leading format for this kind of advertising, with 42 percent of the total investment, mainly due to the support of Internet businesses.
5. Risk of a concentration of corporate power
BI Intelligence's analysts talk about a duopoly in global digital advertising, and predict that  Facebook, the dominant social network with more than 2.2 billion active users in April 2018 and Google, leader in the search market with an overwhelming 90 percent, will see their dominance grow even more in the five years between 2018 and 2023 with a market share that will pass 66 percent, reaching 71 percent. Nonetheless, they cite  Amazon as a credible threat to this dominance.
Also according to BI Intelligence, five social networks – Facebook, Instagram, WeChat, Twitter and Snapchat, which currently total 4.6 billion active users – will capture practically 100 percent of this kind of advertising in only five years.