BBVA Compass' focus on digital transformation doesn't mean the importance of branches is fading. Quite the contrary.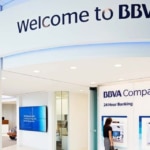 This notion is evidenced by what BBVA Compass President and CEO Onur Genç stated in a June 20 interview: "Let me share with you how we think about digital. The whole notion is around the customer, not around digital. Digital is a means. At the end of the day, whatever we do, we are people serving people."
While BBVA Compass has been at the top of its game in the digital arena in the past few years, BBVA Compass branches serve as an integral role in the bank's overall focus on creating opportunities for clients and communities across its footprint.
With that in mind, here are five ways BBVA Compass has utilized its branch network to lead the way in client experience and service.
Assisting with bank digital products
Much like the Genius in Apple's wildly popular Apple Stores, BBVA Compass branch employees can help clients as technology facilitators – or Blue Mavericks – for customers. Employees can assist customers of all ages adapt to an increasingly digital reality. And they're especially trained in it, too.
Next-gen delivery
In January 2017, BBVA Compass announced that it piloted Amazon Locker at 11 Austin-area BBVA Compass branches. While it was only the pilot program, it was another step in the direction of providing new and differentiated products and services to clients.
Not-so-buried treasure
Speaking of Amazon, in September 2017, BBVA Compass announced that some of its branches in Houston and Dallas will serve as offer day pick-up locations for Amazon's Treasure Truck. The announcement marked the first time a bank in the Southeast had been chosen as a location to host the Treasure Truck. For more information about Amazon's Treasure Truck, click here.
Lending a helping hand
When the devastation of Hurricanes Harvey and Irma lingered, the bank announced that its foundation was going to both donate and raise money to the American Red Cross and other relief funds to aid in recovery. Branches across the footprint served as symbols of community dedication as they doubled as donation collection centers.
Good old-fashioned customer service
People serving people. Some customers may want a face-to-face experience with a branch employee. There are many ways to help a client. And that's the bank's mission – BBVA Compass can help you create opportunities through multiple channels.
For more information on the bank's products and services, click here.