France is the Eurozone country that has seen the fewest branch closures, at just 3% between 2010 and 2014. Nonetheless, the industry is well aware that young people rarely set foot in branches. Now they are out to win them over.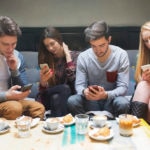 30% of young French people aged 16 to 30 spend more time looking at their cell phones than eating. This is the demographic targeted by a new product from Crédit Agricole, called Freasy.
This mobile-only product allows them to open accounts with no minimum income requirements. The service is free of charge, but in return Freasy does not provide checkbooks and users may not take out loans, only withdraw cash from any of Crédit Agricole's 11,000 ATMs.
The idea is to get young people hooked and subsequently offer them other services - which they would have to pay for - once they get a foothold in the labor market and have more purchasing power.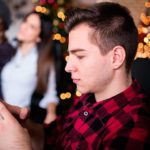 With this mobile-only offering, Crédit Agricole hopes to attract "tens of thousands" of customers within two years. The bank is already the recognized leader in the 18 to 30 category in France, serving 2.5 million customers.
One of its competitors is the fintech firm Compte- Nickel, which, having launched in February 2014, claims to have 232,500 customers, 35% of whom are aged under 35.
While France has not followed the branch closure trend seen in other European countries (26% of branches have been closed in Spain and 11% in Germany), declining use of the same is driving a shift in financial policy, according to Bloomberg figures.
Branch closures by countries
France                            3%
Italy                                 7%
Germany                      11%
Spain                            26%
Netherlands               35%
Crédit Agricole is set to invest 4.9 billion euros in technology by 2019, including in systems maintenance, while Société Générale plans to invest 1.5 billion euros in retail banking innovation up to 2020.