On July 1, the Council of Ministers approved a decrease in the line of participatory loans to projects of technology companies of 18.6 million euros, from the 20.4 million euros originally envisaged in the Council of Ministers of April 29 to 1.7 million euros in the end. A reduction by implementing the agreement of lack of availability of credits in the 2016 State Budget amounting to 2 billion euros.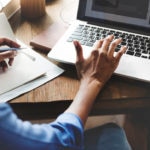 A 2-billion euro cut split between several ministries. In the case of ENISA, its budget was reduced to 80.2 million euros, although the most affected financing line was the Enisa EBT Line (Empresas de Base Tecnológica) which was reduced to 1.7 million euros.
In an interview with Efe, the agency's COO, Bruno Fernandez stressed that "it's a major cut, but in principle it shouldn't affect any group of companies. What we're looking at is trying to carry out an adjustment of the amounts to be offered, adjust the average amount of loans to reach more companies".
The company, details El Confidencial, "remember that Enisa's total budget for 2016 amounts to 82.6 million euros, which is a budget that will bring together all the other handouts. Consequently technology-based companies will also have access to the four business lines: Young Entrepreneurs, Entrepreneurs, Competitiveness and Digital Agenda, in an attempt by the body not to 'lose' these companies and make them fit into other ways of financing".
In its more than 30 years of history, Enisa has awarded nearly  4,500 loans, which has accumulated to an amount of over 750 million euros lent.
The loans granted by Enisa do not require collateral or guarantees. A minimum of 25,000 euros and a maximum of 1,500,000 euros can be applied for, with a grace period of up to 7 years and a maturity of up to 9 years.  Sources: EFE, EP, El Confidencial.