Fund managers are easing their way into the digital world but will have to up the ante as customer experience and customized offers become a must for their survival.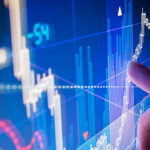 Digitalization with all its risks and opportunities is making itself felt in the day-to-day business of investment fund managers, a sector made up of an assortment of players that belong to either a bank (and are therefore backed by a powerful commercial network), an insurer or function independently.
All these players face not only the change in their way of doing things and in their environment brought on by digitalization, but also new legislation in the form of the European MiFID II Directive (Markets in Financial Instruments Directive), which obliges them to market investment funds in a more transparent manner. The European directive has yet to be embodied in Spanish legislation (and the recent change in Government kicks that can further down the road) but is already leaving its radical mark in the way fund managers go about their business.
To better understand how fund managers are coming to grips with digital era, the ISDI business school in collaboration with the specialized magazine Funds People and the consultancy Carter Lane recently presented the second edition of its Digitalization Barometer of Investment Fund Managers.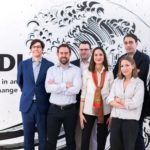 Pariticpants during the presentation of the Digitalization Barometer of Investment Fund Managers.
Some of the results of the study, in which 50 institutions that collectively manage about €300 billion euros took part, are striking. Some 20 percent of fund managers allow products to be contracted online while all of them, either through their own webpage or that of the parent, have a digital presence. "This might seem somewhat commonplace but it is not the case for all sectors," as Jorge Villabona, the head of Marketing at ISDI, pointed out. He underscored the "widespread" presence of fund managers (84 percent of those included in the study) in the social networks.
Fund managers have a very clear preference for the social network LinkedIn in which 97 percent of them have a presence, an increase of 35 percentage points over the first barometer. Also of note, is their strong presence in YouTube (60 percent, an increase of 27 percentage points). Managers "look for professional spheres where business is done rather than those to hang out in". There is also a notable shift toward more simple, audiovisual ways of getting ones message rather than through dense brochures of financial information.
"The digital channels are an excellent means of getting to know customers better to offer them truly tailor-made solutions"
According to Villabona, the broad conclusion of the study is that "the sector hasn't taken in the importance of the digital channel in getting your message across and the ease of use it offers. The  legislative changes this year are very important for the sector and this is beginning to show in the strategy of the big fund managers, but in Spain there is still a lot of room for improvement".
A chance to offer more customized products
Pilar Vila, the head of marketing and communications at Schroders Spain, which took part in the study, said "digitalization goes beyond marketing and the handing over products. It's about looking for efficiency and innovation along the whole line". She believes "the social and digital media provide us with a very useful sounding board to connect with people who are not fully aware of the need to take their financial future into their own hands."
Daniel Blanco, Chief Digital Officer at BBVA Asset Management, pointed out that "the digital channels are an excellent means of getting to know customers better to offer them truly tailor-made solutions".
In his opinion, "the winners will be funds that provide better digital investment advice and offer broad product segmentation. To confine ourselves to offering fund operations (such as checking positions or the buying or selling of shares) is not going to make us stand out. The moment will come when fund operations can be carried out from anywhere, even from a fridge, because the internet of things is growing rapidly".
Blanco insisted the future is in the hands of those who offer the best customer experience. "Fund operations will become a commodity. That's why we have to try to offer something more to stakeholders; to stand by our customers throughout their lives through products that answer their needs at any time. Today's technology allows us to do that".
Enrique Calatrava, the CEO de Carter Lane, expressed this graphically: "It's not enough for fund managers to offer the menu of the day". As in other financial areas, customers will be the big winners in the digitalization of fund management.