Loans
Updated: 11 Dec 2017
Garanti Bank successfully renews $1.35 billion Syndicated Loan, including new 2-year tranche
Garanti Bank on November 22 has successfully refinanced its 367-day Dual Currency Term Loan Facility dated November 23, 2016 with a 100% rollover ratio. The new Facility is comprised of $405.0 million and €648.5 million 367-day tranches and a $180.0 million two-year tranche.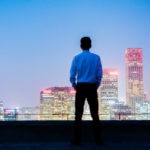 The Facility attracted commitments from 38 banks across 18 countries, of which seven banks made commitments into the two-year tranche. This is the first two-year syndicated loan that Garanti has raised since 2006. The Facility includes Garanti's core relationship banks and is a testament to Garanti's intrinsic financial strength and continued strong performance, as well as its solid banking relationships.
The 367-day tranches will be used for general trade finance purposes including export and import contracts. The two-year tranche will be used for both general corporate purposes (excluding acquisitions) and/or general trade finance purposes. The all-in pricing of the 367-day loans is Libor +1.35% p.a. for US Dollars and Euribor +1.25%p.a. for euros. The all-in pricing for the two-year loan is Libor +2.20%p.a.
Bank of America Merrill Lynch, First Abu Dhabi Bank PJSC and Standard Chartered Bank acted as Joint Coordinators, and with Mizuho Bank, Ltd as the facility agent.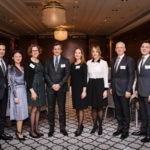 From left to right: Batuhan Tufan, Senior VP Head of FI; Beril Bilsel, Correspondent Banking Supervisor of FI; Nihan Turgay, Garanti Bank London Representative; Fuat Erbil, Garanti Bank CEO; Seda Pazarlı, Correspondent Banking Manager of FI; Cansu Akın, Correspondent Banking Supervisor of FI; Gökhan Erün, Garanti Bank Deputy CEO and Deniz Caner Kurt, Structured Finance Supervisor of FI.
Garanti Bank CEO Fuat Erbil remarked: "In Turkey, Garanti Bank continues to be the first choice of international banks and investors thanks to its strong correspondent banking network, experienced team and success in originating business. Despite the ambiguity in the markets, the competence of Turkish banking sector in international capital markets have been proven once again. The $1.35 billion loan which will be used for trade finance purposes has been executed with commitments received from 38 banks."