Garanti Bank was selected as the Best Retail Bank in Turkey in 2017 by World Finance Magazine, one of the world's most prestigious business publications. This marks the third consecutive year that Garanti has won this award, making it the first Turkish bank ever to do so.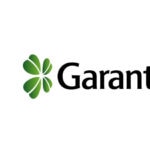 During 2016, within the scope of its retail banking operations, Garanti provided consumer loans to one million customers, achieving a market share of 14.6%, and consolidating its position as the private bank that has provided the most support to consumers in Turkey.
Garanti also continues leading the mortgage sector among Turkey´s private banks, with a total volume of TL 22.6 billion and a market share of 14.2%.  The bank has provided home mortgages to 442,000 customers and car loans to another 351,000. Despite the unsteady economic environment during the past year, Garanti made a precise analysis of the market and of customer needs. It successfully managed deposit costs and increased its total market share of the TL and FC (foreign currency) time deposit savings products. With its NET account savings product, which is breaking new ground in the sector, Garanti helped 356,000 customers to acquire the habit of saving.
Garanti is making life easy for customers. The bank has a state-of-the-art technological infrastructure, a rich range of products, and a leading position in digital banking. Its online and mobile banking channels offer nearly all the services of a physical bank office. Garanti has more than 1,000 branch offices that are rapidly being digitalized, in terms of their service model and design.  It has the biggest financial call center in Turkey, more than 4800 Paramatik ATMs and qualified personnel who are devoted to customer satisfaction. All this enables Garanti to make a real difference in banking.
One of the most important steps in Garanti's digitalization strategy is a service model that adds a new dimension to customer experience. By offering a wide range of services rapidly at a single location, Garanti is transforming all of its branches into offices of the future.
World Finance Magazine publishes commentaries, columns and news articles about global banking, finance and capital markets. Since 2007, it has been selecting the best banks from various sectors and countries, based on an evaluation by a jury of experienced professionals. The World Finance awards are regarded as a reference in global finance and business circles.