Garanti continues to bring innovative solutions to the Turkish banking sector with SWIFT GPI, a new standard that provides significant improvements to the handling of international payments. Foreign currency transactions made to both domestic and foreign banks via Garanti Bank can now be easily tracked with SWIFT's 'Tracking Report' feature, which has been integrated into Garanti Online Banking.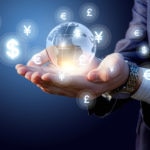 This is the first time SWIFT gpi has been available via a digital channel in Turkey, allowing users to track the entire process, from order placement through to transaction completion. Transaction details — such as the status of the currency transfer, the intermediary bank, time elapsed, and  can all be easily viewed. The notification feature provides instant information about the result of the transaction.
Didem Dinçer Başer, Executive Vice President of Digital Banking at Garanti Bank, commented on the ever-growing demand for online services and information. "At Garanti Bank, we are diversifying the solutions we offer based on the demands and expectations of our customers. Implementing SWIFT Tracking Report feature and making it possible for customers to view the current status of their foreign currency transfers — quickly, transparently, and in detail — is aligned to this approach. With this value-add feature, Garanti is once again first to market."
The GPI SWIFT Tracking feature makes payments faster, gives full transparency on related costs, and provides on-the-spot transaction status information. The delivery of this information proactively addresses potential customer queries, thus boosting operating efficiency.
Ebru Dildar Edin, Executive Vice President of Corporate and Investment Banking, stressed the fact that in May 2018 Garanti became the first bank in Turkey to join the worldwide Global Payment Initiative (GPI) launched by SWIFT in 2017. "We are among the first 50 banks to join the system around the world. This launch of this feature is part of our ongoing commitment to innovation and to deliver an enhanced experience to our international payment products."
SWIFT GPI is also available in BBVA net cash and the SWIFT FIN channel, providing BBVA customers access to the full about their international payments.