Garanti was a top contender at the recent 2019 Turkey Bonds & Loans Awards, where it received 10 awards out of the 13 for which it was nominated. The Bonds & Loans Awards is one of the most prestigious award ceremonies in Turkey that celebrates achievements in structured finance and capital markets.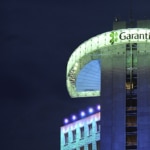 This year's awards recognized Garanti's leading role in both public offerings as well as in financing some of the top Turkish infrastructure, acquisition, and energy projects. Such successful projects include the Çanakkale Bridge and Highway Project for which Garanti acted as lead bank.
Garanti executive vice president Ebru Dildar Edin commenting on the awards said, "Financing the most important projects in our country is one of our top priorities. The recognition from the Bonds & Loans Awards — the most prestigious event for our sector in our market — serves to validate our hard work in the public offerings and financing projects where we took the lead. It is gratifying to have our commitment and efforts acknowledged."
Edin specifically singled out the Çanakkale Bridge and Highway Project as a an example of Garanti's financing achievements. Twenty-four banks and financial institutions from ten different countries were involved in the project's financing, where Garanti acted as coordinator in the syndicated loan.
"For years Garanti has been backing projects that have had a significant impact on Turkey's growth. We are proud of our contribution to our community, and given our reliability and competency in the field, we will continue to take the lead when it comes to financing projects that contribute to Turkey's development and the sustainability of our economy," she added.