BBVA only Spanish bank amongst 15 global finance leaders to join pre-validation pilot focused on error detection in gpi payments.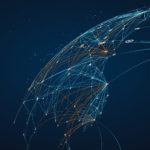 BBVA has today announced it is part of a pilot launched by global payment leaders SWIFT aimed at improving speed and accuracy in the banking sector. SWIFT will begin piloting an integrated pre-validation gpi payments service, focussing on enabling the speedy identification and elimination of errors and omissions in payment messages.
The pilot is the first stage in the roll-out of the ambitious gpi validation programme. The goal of the pilot is to build the foundation of a new integrated and interactive service that will significantly improve efficiencies in the payments process and which will ultimately be made available to all 10,000 banks across the SWIFT network.
Fully integrated with gpi payments, the service will facilitate real time dynamic bank-to-bank interaction using APIs to improve the predictability and efficiency of international payments, and look at using predictive analytics. It will later be complemented with a post-payment investigation and reconciliation service that will allow for fast resolution of possible errors which can slow down the payments process, typically arising from compliance or regulatory requirements.
SWIFT has established this first targeted pilot with a subset of fifteen major banks from around the world: Bank of America Merrill Lynch, Bank of China, Barclays, BBVA, BNP Paribas, Citi, Deutsche Bank, E.SUN Commercial Bank, ICBC, Intesa Sanpaolo, J.P. Morgan, National Australia Bank, Piraeus Bank, Societe Generale and Wells Fargo.
It is not the first time BBVA has linked up with SWIFT during pilot stages. Earlier this year BBVA was also the only Spanish bank named during a pilot to deploy of an enhanced multi-bank standard that was designed to improve the experience for corporate customers with multiple overseas businesses.
For BBVA, both pilots are part of the bank's commitment to bringing the latest technological solutions to its customers and clients, as part of the business' drive to use technology to make people's lives better.
The launch of today's pilot comes as SWIFT gpi has rapidly grown to capture more than half of all SWIFT's cross-border payment volumes. While more than 50% of SWIFT gpi payments are credited to the beneficiary in less than 30 minutes, many arrive in just seconds. Errors in payment data, such as incorrect or missing beneficiary or incomplete regulatory information, which is necessary for compliance purposes, often hold up those payments that take longer. Correcting these preventable errors and omissions before the initial instructions are sent will result in a far more efficient payments experience.
Based on a real-time API-based mechanism, the pilot will enable sending banks to send and receive API calls over SWIFT to seamlessly check beneficiary account information with the ultimate receiving banks. This will allow banks to speedily remedy any inaccurate or missing information, reducing delays and costs.
Luc Meurant, Chief Marketing Officer, SWIFT, said: "SWIFT gpi has already created a fast and frictionless cross-border payment experience for many banks and corporates – but we know that there are still payments which can be sped up further by ensuring the correct information is provided at the start. By embedding this new capability in the same payment messaging channel, thousands of banks will benefit from the resulting efficiencies, thus boosting the financial services industry as a whole as we move toward universal implementation of gpi in 2020."
BBVA Global Head of Client Solutions, Derek White, said: "SWIFT is a strong partner for BBVA and its focus on innovation for the benefit of the customer mirrors exactly what we are doing across all our countries and across both retail and enterprise segments.
"For us, the key thing is understanding where and how banking can improve to deliver a better, more intuitive and more personal banking experience for people, and then using technology as a tool to deliver on this."
Together with the pilot banks, SWIFT will agree the global industry specifications for the gpi pre-validation service by the end of 2018, while the pilot is set to commence in early 2019. Over time, the service will be expanded to provide up front transparency on fees, based on the exact routing of the payment message. This will give payment originators and beneficiaries complete transparency and predictability on costs, routes and expected delivery of their funds.