Euromoney recognized Garanti for its groundbreaking personal banking products and services, selecting the bank for its 'Best Private Banking' award.  The leading  financial magazine plans to present the award next week in London.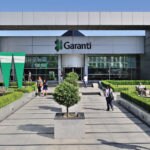 Mahmut Akten, Executive Vice President of Retail Banking at Garanti, was thrilled to learn that the bank had been chosen for the award. "We are very pleased to be recognized by Euromoney. Such accolades validate the excellent reputation we have on the international stage," he said.
Quality service is a source of pride for Garanti Masters Private Banking, offering customers investment instruments that are tailored to their risk tolerance and return expectations.  "Our success is built on a customer-centric approach, with quick, customized solutions, a wide range of products and a qualified team of experts who stand behind our customers," Akten explained. It is this diversified product offering and focus on innovation that are the foundation for the bank's leadership in this industry.
The bank's Executive Vice President of Retail Banking was especially appreciative of the recognition given the volatility in domestic and global markets currently. "Success begets success, and we will continue to make a difference for our customers by providing world-class products and services backed by first-rate expertise," Akten declared.